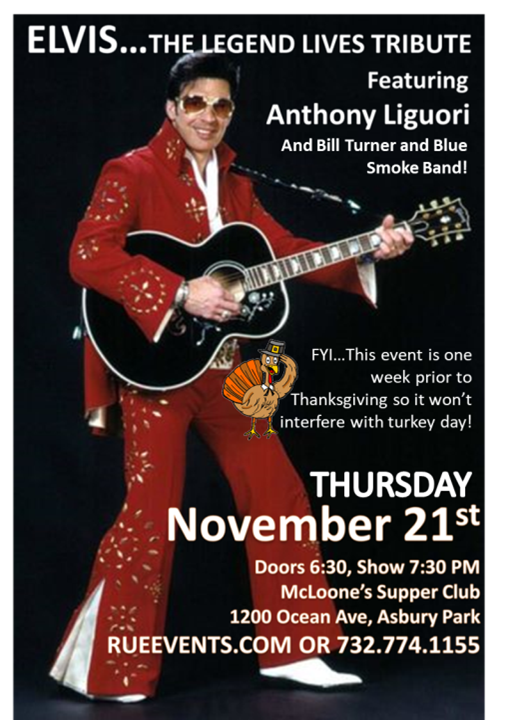 Anthony Liguori is a top Elvis tribute artist!
He performs his show stopping review "Elvis...the Legend Lives" in concerts, casinos and cruise ships throughout the country. Anthony has also portrayed Elvis for "Legends in Concert", an amazing internationally acclaimed show that pays tribute to the superstars of show business!
Anthony performs his Elvis tribute with the Hammond Brothers, who are recording stars in their own right and the foster sons of Ray Walker one of the original Jordannaires who backed up Elvis during his career and the authentic musical accompaniment for Anthony's Elvis shows are provided by Bill Turner and Blue Smoke the country's number one Elvis Tribute Band.
Bill Turner was the lead guitar player for two and a half years with "The Legendary" Bill Haley and His Comets!
Together Anthony "Elvis" and the Band amaze their audiences wherever they perform!