B-STREET BAND
W/SPECIAL GUEST VINI "Mad Dog" LOPEZ
WEST STAGE – 11 AM – 12:30 PM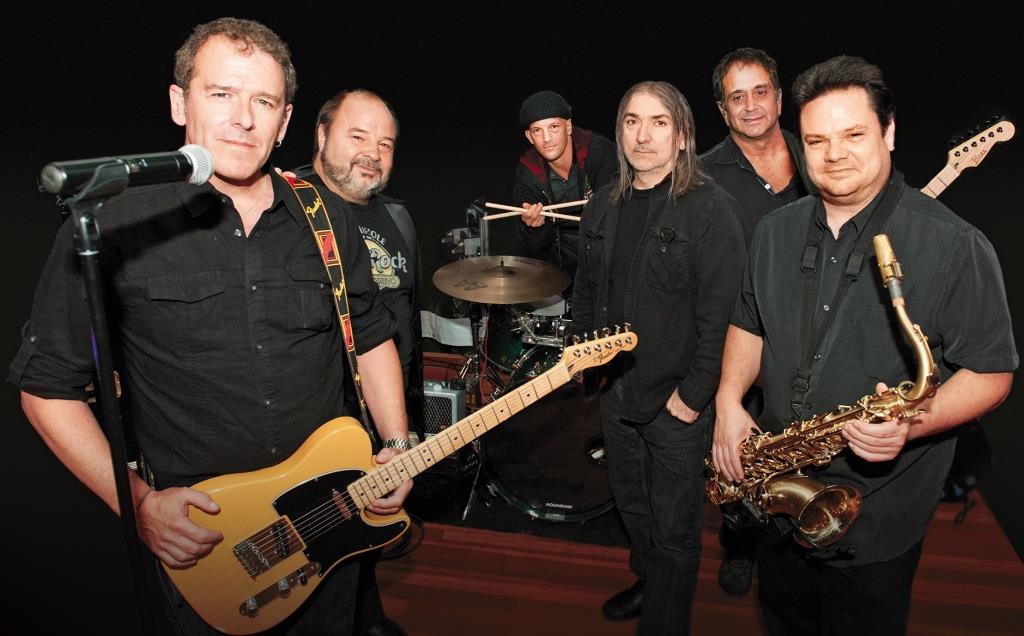 Originating out of NJ, the B-Street Band is the ONLY Springsteen Tribute to perform with E-Street Band members Miami Steve, Max Weinberg, Garry Tallent, Vini "Mad Dog" Lopez, and the Big Man Clarence Cle
mons. Yes, even the Boss himself has seen the band. B-Street has opened for Bruce at several venues including Wells Fargo, the Prudential Center, Izod Center, Wachovia Center, XFinity Live and on the steps of the Philadelphia Spectrum's final 4 shows. In addition, the B-Street Band has many notable performances including both Presidential and Gubernatorial Inaugurations, they were featured at all NFL Eagles home games in 2013, played for NJ Devils, Tampa Bay Rays as well as the NJ Giants. They've performed at events for Hard Rock Cafe Chairman/CEO James Allen; numerous fundraisers, country clubs, multiple concert series, Special Olympics, on Wall Street and they were the 1st band to perform on the FOX News Channel! Band Members: Willie Forte (Vocals, Keyboards), Glenn Stuart (Lead Vocals, Guitar, Congas), Steve Baranian (Vocals, Lead Guitar), Steve Pozzelanti 'Poz' (Drums), Steve Myers 'The Phantom' (Sax, Vocal), Steve 'The Count' Lopresto (Bass Guitar).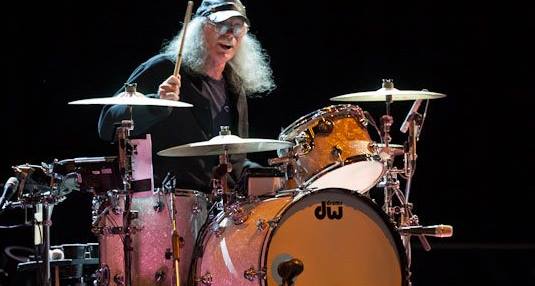 Special Guest Vini "Mad Dog" Lopez will join the B-Street Band at the Jersey Born Music Festival!
Lopez backed Bruce Springsteen in several bands, including Steel Mill and the E Street Band. He also played on Springsteen's first two albums, Greetings from Asbury Park, N.J. and The Wild, the Innocent and the E Street Shuffle. After leaving the E Street Band, Lopez went on to play drums with numerous Jersey Shore bands, including The Lord Gunner Group. Since 2004 he has led his own band, Steel Mill Retro, which has performed and recorded original Springsteen songs from the Steel Mill era. He also performs with Paul Whistler in a band called Dawg Whistle. WWW.BSTREETBAND.COM
JOE ICONIS - WEST STAGE 12:45 – 1 PM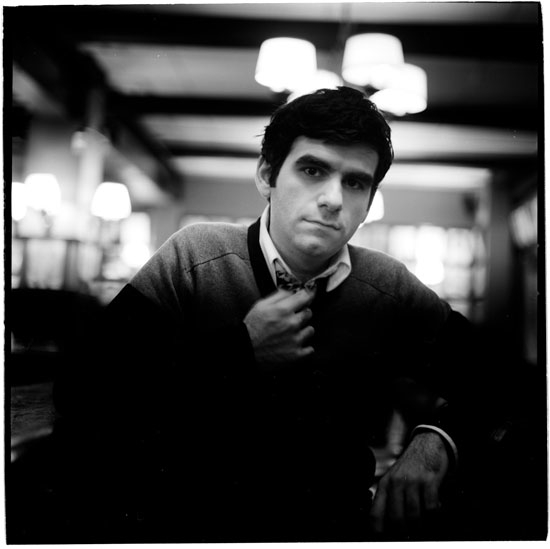 Joe Iconis is a musical theater writer and a fixture on the New York cabaret scene. He has been nominated for two Drama Desk Awards, a Lucille Lortel Award, and is the recipient of an Ed Kleban Award, a Jonathan Larson Award, an ASCAP Harold Adamson Lyric Award, and a MAC John Wallowitch Songwriting Award. Joe's songs appeared on Season 2 of NBC's Smash and his writing has been featured in The New York Times and The Dramatist. He is the author of The Black Suits (Center Theater Group, Barrington Stage Company), the rock and roll Spaghetti Western musical Bloodsong of Love (Ars Nova, NAMT), ReWrite (Urban Stages, Goodspeed Opera House), Theatreworks USA's The Plant That Ate Dirty Socks and We The People. Albums: Things To Ruin (OCR) and The Joe Iconis Rock and Roll Jamboree are both available on Sh-K-Boom/Ghostlight Records. Current projects: the musical version of Diary of a Wimpy Kid for 20th Century Fox (with Joe Tracz; opening at CTC Spring 2016), a musical about Hunter S. Thompson for La Jolla Playhouse (with Gregory S. Moss), and an exploitation musical called Annie Golden: Bounty Hunter, Yo! (with Lance Rubin and Jason SweetTooth Williams.) Joe is greatly inspired by Robert Altman, Dolly Parton, The Muppets, and The Family of artists he frequently surrounds himself with. Joe is making a guest appearance and will be performing at the Jersey Born Music Festival to kick off the world premiere of his new musical "Be More Chill" opening May 30th at Two River Theater, Red Bank, NJ. The play runs until June 21st. WWW.MRJOEICONIS.COM
QUINCY MUMFORD & THE REASON WHY
WEST STAGE – 1:15 – 2:30 PM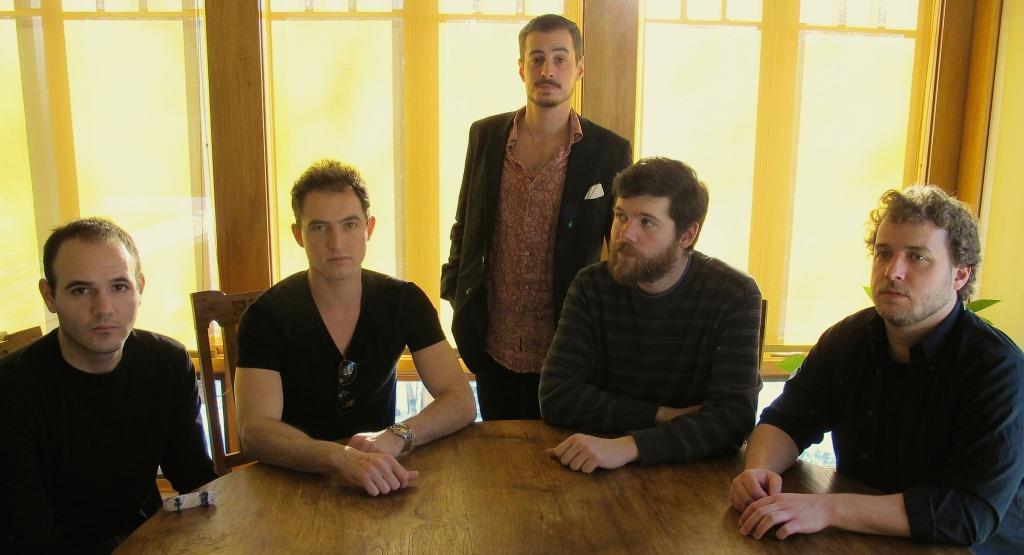 After 6 years, 600+ shows, and four award-winning albums, New Jersey-based 23 year-old singer/songwriter Quincy Mumford released his 5th album "Its Only Change" in July 2013. Its Only Change was recorded in Nashville, TN with producer Ken Coomer (Wilco, Uncle Tupelo) and features performances from Jerry Roe (K.D. Lang), David Labruyere (John Mayer) and Aubrey Freed (Black Crowes, Sheryl Crow). Producer Ken Coomer, states, "Quincy Mumford is a true artist that can bring raw 70′s style rock and funk highlighted with the voice of an old soul, it's a perfect blend." Its Only Change displays many different emotions and musical styling's including rock, soul, jazz, funk and hip-hop. States Quincy, "This record is like nothing I have ever done before. For the first time, I was able to mesh all of my influences into one complete piece of work." Several different life changing experiences during the past year have provided Quincy with an array of lyrical content to complement the expansive sonic approach to Its Only Change.
Quincy and The Reason Why are excited to continue their tireless performance schedule, whether they are out for a 3 day weekend run in the northeast, headlining a packed home town show, or hosting a 2 set super jam across country. Mumford's previous tours have found him sharing the stage with Slightly Stoopid, Rusted Root, moe., Donovan Frankenreiter, Tedeschi Trucks Band and performing at major music festivals The Gathering of the Vibes and Musikfest.
Quincy Mumford & the Reason Why often host "Super Jams" at their shows inviting different local musicians from the area to sit-in during various songs. Says Quincy, "We want to engage in the music scene and meet new people on the road." "The Super Jam allows us to do both at the same time."
Quincy and the band also volunteer their time for The Surfrider Foundation and hold other environmental causes close to their hearts. As well as putting on numerous benefit concerts, raising money for various different non-profits including Mary's Place by the Sea, an organization that provides a place for women with cancer to heal mind, body, and soul. In addition, Quincy Mumford & The Reason Why have seen great placement success with "Now that I Met You" presented in a Walt Disney World commercial, music featured on ESPNU, "Inside the Big East" television program, and featured performers in New Jersey's "Stronger than the Storm", tourism commercial 2014. Optimistic, charismatic, and undeniably genuine, Quincy's music possesses the same "feel good" attitude that the young man himself does. Its Only Change establishes Quincy Mumford and The Reason Why as a "Band to Watch" in 2015. WWW.QUINCYMUMFORD.COM
JOBONANNO & THE GODSONS OF SOUL
WEST STAGE – 3:00 – 4:00 PM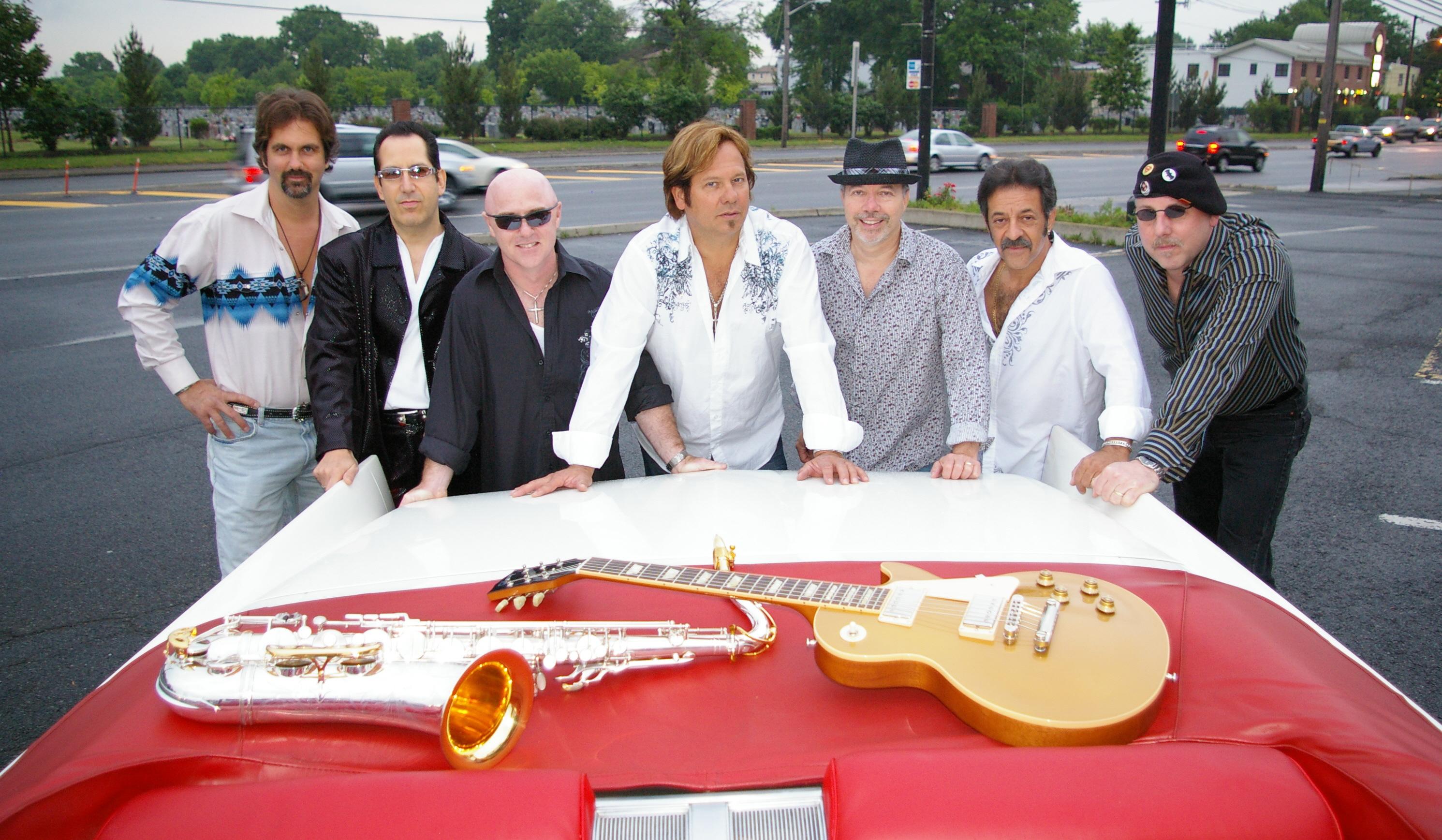 "Soul in Rock-n-Roll" like the Supreme Court once said of obscenity is hard to define, but you know it when you see it, or in this case when you hear it…Jobonanno and The Godsons of Soul have it!!!
Since 1992 this New Jersey based band has been electrifying the tri-state area's rock clubs and concert halls with its infectious style of "Hi-Energy Get Up And Dance Rock and Soul". They were recently voted one of the top-ten Jersey bands by News 12 NJ! This act has opened shows for Bruce Springsteen, James Brown, Jerry Lee Lewis, Southside Johnny, The B-52's, The Stylistics, The Rascals, Bad Company, Joan Jett, Marshall Tucker, Eddie Money, Clarence Clemons, Rick Derringer, Mitch Ryder, Gary U.S.Bonds, The Monkees, Gary Pucket, Beaver Brown and has been joined on-stage numerous times by the likes of Jon-Bon-Jovi and Bruce Springsteen. On July 24th of 2003 and Sept. 2007 the band appeared at "Giants Stadium" prior to Bruce and The E-Street Band taking the stage.
JB & the Godsons have recently released another High-Energy Rock-n-Roll Album titled "Can't Stop Now"with special guest Gary U.S. Bonds. Adding a power punch to the album, JB called on Screaming Steve and The Soul Cruiser horns!!! The CD has been released independently and is available at all live shows, on cdbaby.com , I-Tunes and most local record stores under the Sharkskin Records label.
The band has performed as openers at Giants Stadium, The Wachovia Center, The Izod Center, Camden Yards, Boulder Station Casino Las Vegas, MKJ Farms Utica, N.Y., Trump's Marina & Plaza, The Borgata, Harrah's Casino, The AC Hilton, Resorts International, The Union County Arts Center, The Baker Ball Room, Martell'sTiki-Bar, The Headliner, The Osprey, The Stone Pony, The Cove, Crystal's, The Count Basie Theater, The Tradewinds, The NJ Special Olympics, The Light of Day Benefits, Corporate Events and many "Summer Park Concert Series" in the tri-state area. Band members include: Jobonanno/Lead Vocals, Charlie Mills/Drums-Vocals, Ed Horne/Bass-Vocals, Bruce Marson/Keys-Vocals, Dennis Miele/Guitar and Adam DiTaranto/Sax-Vocals. WWW.JOBONANNO.COM
BILLY HECTOR BAND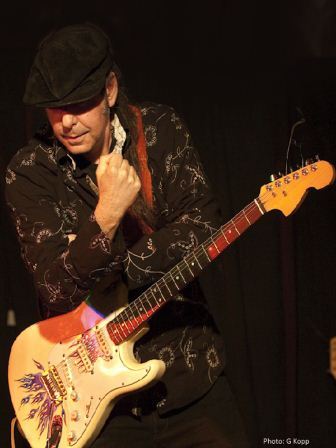 WEST STAGE 4:30 – 6:00 PM
Whether Billy Hector is teasing you with his sultry slidework, picking through delta blues or flat-out cranking it up and crunching out the electric blues/rock on his beloved vintage Fender Stratocaster, his music reflects the true soul and origins of the blues; always passionate, engaging and dedicated to making the audience move and sweat. Having honed his chops and style through three decades of performances, Hector is critically recognized as one of the hottest and most interesting guitarist/songwriters on the original circuit.
Early in his career, Billy Hector identified himself as a deeply-grounded and versatile player drawing his influences from important predecessors including T-Bone Walker, Freddie King, Jimi Hendrix, Roy Buchanan and a host of others across musical style and genre. But, as with all truly great musicians, recognizable influences are interesting only insofar as they provide a departure point for the musician's spirit. It falls on the musician to shape his predecessor's ideas into music that does not simply replicate but engagingly adds to the whole. Most can only aspire to this level of creation; Billy Hector generates it in spades and it happens every night. In the late 70s, Hector's first stop was as the guitarist for The Shots, a horn-driven R&B group that took over the house band role from Southside Johnny and The Asbury Jukes at the renowned Stone Pony. He moved on as lead guitarist for Hot Romance, a band based at the infamous Mrs. Jay's biker bar in Asbury Park that also began receiving New York City radio airplay for its original songs. In the mid-80's, drawn back to earlier musical roots, Billy Hector formed the five-piece blues/rock band The Fairlanes and, co-wrote and released three independent albums on the Blue Jersey label. By early 1993, Hector regrouped as a power trio and renamed his band The Billy Hector Band. The band's present lineup is guitars/lead vocals Billy Hector, Sim Cain (Rollins Band) on drums, Tim Tindall (Sam Moore) on bass.
A prolific songwriter/composer, Billy Hector has fourteen albums to his credit, most on the independent Ghetto Surf label. And with over thirty-five years of performing under his belt, Billy Hector is recognized as one of the hottest guitarists and songwriters playing the original circuit and serves up what more than one reviewer has called "one of the best shows you'll ever see".
EAST STAGE (COOKMAN & ST. JAMES PLACE)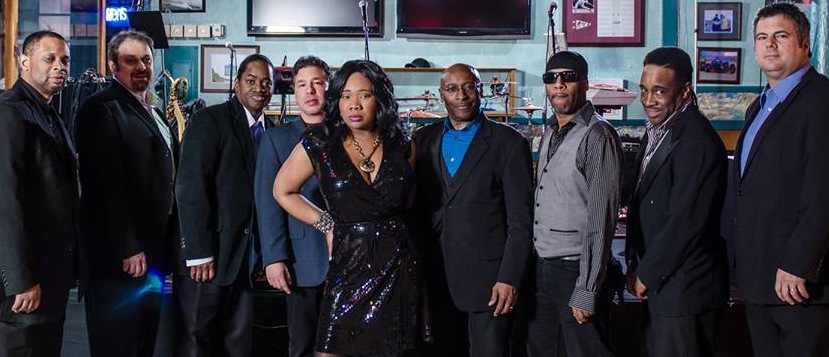 THE FUNKTION - EAST STAGE 11:30 – 1:00 PM
The Funktion is a high energy show band combining the best of Funk, R & B and Rock. The Funktion puts you right in the middle of a spontaneous dance party…the thoroughbred of show bands…with stage presence and presentation that is uncompromising with a funky pressed edge! Vocalists are world class and have the ability to interpret and deliver songs with artistry. The Funktion is a breath of fresh air as they bring raw energy and soul to every performance. They offer a spicy blend of the hits of today and yesterday with an explosive energy and edge!
If you're a fan of horn sections, then this band is really for you! They deliver powerful, dynamic renditions of pop, salsa, soul, and 70's, 80's and 90's funk and dance classics, plus some of the hottest pop tunes of today. Make no mistake…this is "in your face" interactive party music at the highest level. No two shows are alike!! This band has a sound, an edge, and a powerful delivery! WWW.THEFUNKTIONONLINE.COM
THE NERDS - EAST STAGE 1:30 – 3:00 PM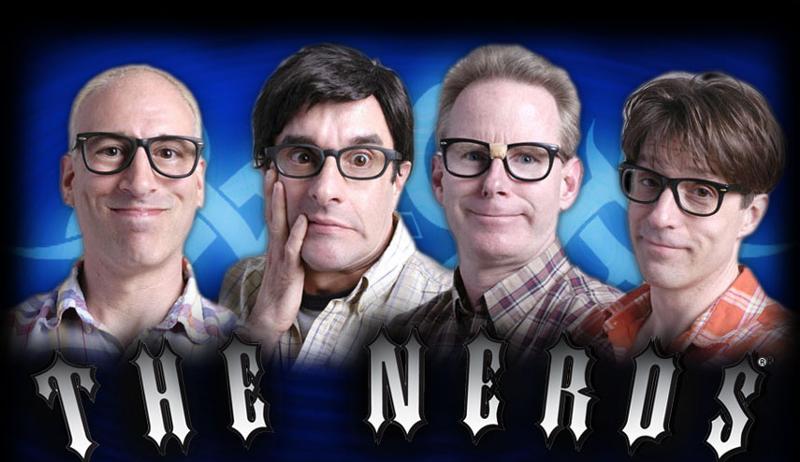 The Nerds (Spaz, Mongo, Biff and Stretch) are one of the Jersey Shores most loved bands! The band originated in 1985 and their stage show and banter was largely influenced by Monty Python and David Letterman's love of the absurd and Howard Stern's disregard for tact. The Nerds have performed on MTV, "The View", Carson Daly, and several other TV shows. Their posters have even been on several episodes of "Law and Order". They have played many celebrity hosted events for A&E, 'The Ed Show', even Uncle Floyd. They have performed for countless corporate clients including Microsoft, Google, Merrill Lynch and all of the Pharma companies that share the Princeton Corridor. They have shared a stage with Sheryl Crow, Hootie and the Blowfish, Earth Wind and Fire, Train, The Go-Go's, Maroon 5, Southside Johnny, and more. They have performed for countless political figures, have been joined onstage by numerous sports figures including members of the NY Giants, NY Yankees, NJ Nets, NASCAR champions, and yes even the occasional rockstar like Jon Bonjovi, members of Twisted Sister, Dickie Betts of the Allman Brothers, Billy Joel's band and Letterman's Late Night band. Proud to have been one of the first musical acts to have a website on the internet, they continue to keep their fans informed on Facebook, Twitter and at WWW.THE-NERDS.COM
MARC RIBLER & LANCE LARSEN
EAST STAGE - 3:30 – 5:00 PM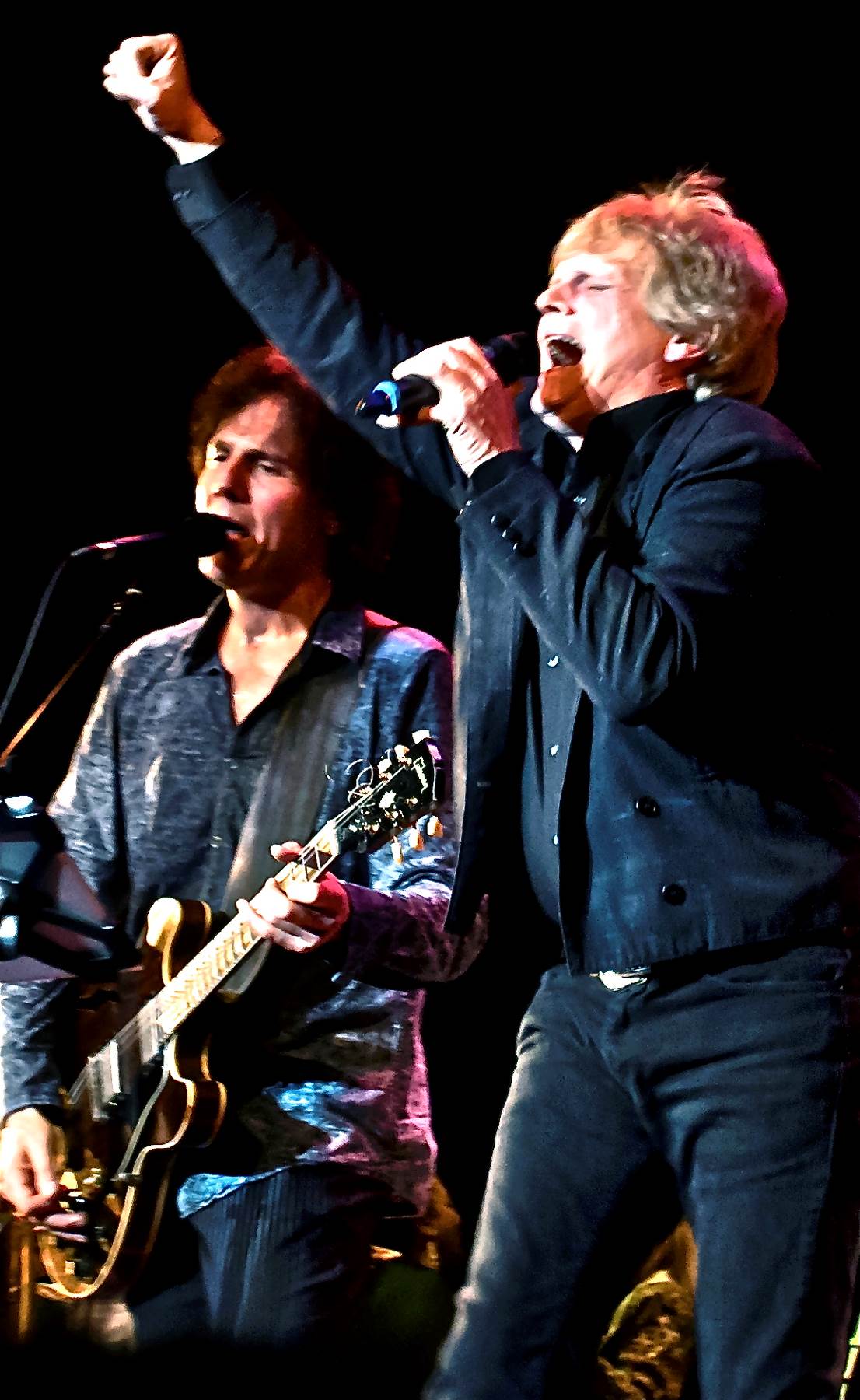 Lance Larson has been a driving force in New Jersey's rock and roll scene for over 30 years. Larson developed his unique sound on the Jersey Shore club circuit alongside Bruce Springsteen, Bill Chinnock and Jon Bon Jovi. He was heavily influenced by the passionate songwriting and music of Warren Zevon, Smokey Robinson and Steve Earle and is equally comfortable in the realms of rock, soul and country. His music, lyrics and voice are all of a piece, reflecting his life and often hard times, gritty and from the heart. Lance Larson is credited with advancing the Jersey Shore Sound and continues to write new music and perform live today.
Marc Ribler is a singer-songwriter, guitarist, vocalist and producer. He has written and produced over 40 songs for major label recording artists throughout the world. His songs have charted in Billboard Magazine and The American Top 40 Casey Kasem Countdown and has also charted with Top 10 hits in Canada and overseas. Marc performed songs from his debut CD "Life Is But A Dream" with his childhood hero Ian Anderson (Jethro Tull) at NYC's Town Hall. He has also performed with Roger McGuinn, Carole King and Southside Johnny and has been an opening act for Sam and Dave, Sly and The Family Stone, Rick Danko and Paul Butterfield and many more. Marc has also written, sang and produced several National TV and Radio Ads. In particular a highly controversial and groundbreaking Ad for Trojan Condoms addressing HIV and STD awareness entitled "1 out of 4" The song chosen was the title track from Marc's sophomore CD "This Life". Marc has also has produced ads for major brands such as Activia Yogurt (now in its 7th year running), Office Depot, Green Mountain Coffee, V8 and Bell South. WWW.MARCRIBLER.COM
CHRISTINE MARTUCCI
EAST STAGE – 5:15 – 5:45 PM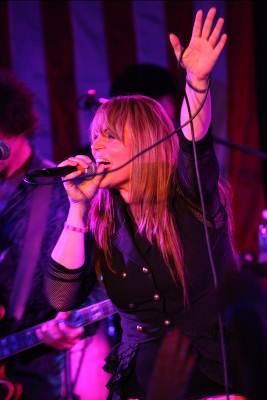 Christine Martucci is a multiple award winning NJ based singer/songwriter and is renowned for her soulful tenacity, kind-hearted interaction and emotional songwriting, pulling heart strings and opening minds all across the country. Christine is a 9 year US Army Veteran She has her own grass-roots following dubbing themselves the "Tucci Train". Martucci's bunch literally made it possible for her to outdraw headlining national acts by showing up in droves to cheer her on and support her newest projects. Christine has just released her 4th full length studio album "Angels of War" with award winning producer Marc Swersky. WWW.CHRISTINEMARTUCCI.COM
THE DORK OF DECEPTION
ON THE MIDWAY RANDOM PERFORMANCES 11AM – 6:00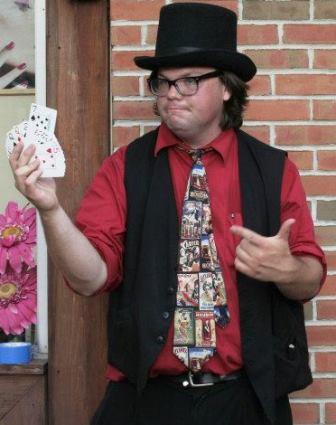 The Dork of Deception (Robert Frances) is a comedic magician who performs all over the country, primarily on the east coast performing all sorts of magic tricks! He'll amaze young and old with his magical ability! He has performed at multiple church fundraisers, lectures, grand openings, festivals, fairs and other community and public events including Asbury Park National Night Out, BlueClaws Baseball Games, NASCAR and national magic conventions such as Kutztown, PA, Magic Fun Day and Funarama in Maryland. He also aired on New Jersey 101.5 FM, during Dennis & Judy's Diner Tour May 1, 2009! These days, you might see the Dork on the boardwalks of Seaside Heights or Asbury Park where he entertains thousands of locals and tourists. The Dork is available for birthday parties, school functions and other private events. Whenever, wherever a magical dork is needed, Robert Francis will be there! 908-278-2910 WWW.FACEBOOK.COM/DORKOFDECEPTION
WE HOPE YOU ENJOY THIS
REALLY UNBELIEVABLE EVENT!
Click Here for After Parties & Specials