Check back this summer for 2019 entertainment schedule!
CHECK BACK SOON FOR 2019 LINEUP
OUR REALLY UNBELIEVABLE 2018 MUSIC LINEUP…
| | |
| --- | --- |
| | Show Time |
| Pat Roddy Band | 12 Noon – 1:15 |
| Brian Kirk & the Jirks | 1:45 – 3:00 |
| Marc Ribler & Friends – Goodbye Cream, Hello Hendrix | 3:30 – 4:45 |
| Melanie "I've Got a Brand New Key" | 5:00 – 5:15 |
| The Weeklings | 5:45 – 7:00 |
| East Stage (Behind The Dublin House) | Show Time |
| Tim McLoone & the Shirleys | 12 Noon –1:30 |
| Alan Chez & the Brothers of Funk Big Band | 2:00 – 3:30 |
| JoBonanno & the Godsons | 4:00 – 5:30 |
| Guilty Pleasure | 6:00 – 7:00 |
!!!JUST ANNOUNCED!!!
Melanie – Guest Appearance!
Just announced…The really unbelievable Folk Legend "Melanie" has graciously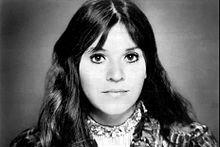 agreed to a guest performance at the Red Bank Guinness Oyster Festival on September 30th. She will do a short set at 5PM followed by a meet and greet. She attracted national attention when she stepped onto the stage at Woodstock, the summer of '69. As dawn broke, and rain began to fall, she performed on a stage that transformed a generation and changed music forever. Her single "Brand New Key," (the Roller Skate Song) topped the charts in 1971. Other popular songs include "What Have They Done to My Song Ma", "Ruby Tuesday" and "Candles in the Rain (Lay Down, Lay Down)". Melanie is accompanied by Beau Jarred, a classical/flamenco concert guitarist.
WEST STAGE (BEHIND TEAK RESTAURANT)
PAT RODDY BAND WEST STAGE 12 NOON – 1:15 PM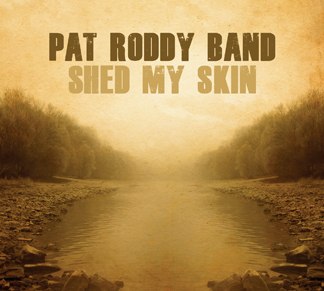 The Pat Roddy Band has been playing music on the Jersey Shore for more than 15 years. They have released 3 original albums. The most recent being "Shed My Skin." Their music is a mix of Irish, Rock and Bluegrass with influences ranging from Bruce Springsteen, The Who, the Grateful Dead and Johnny Cash and more! The band consists of Patrick Roddy on guitar, Chris Giunco on keyboard, Justin Hetrick on drums, John Walby on bass, and everyone's favorite...the Belmar Horns featuring Brian Franca on saxophone, Tommy Meares on trombone, and Tony Peruso on trumpet. With an eclectic song collection, they're "shore" to please! WWW.PATRODDY.COM
BRIAN KIRK AND THE JIRKS WEST STAGE 1:45 – 3:00 PM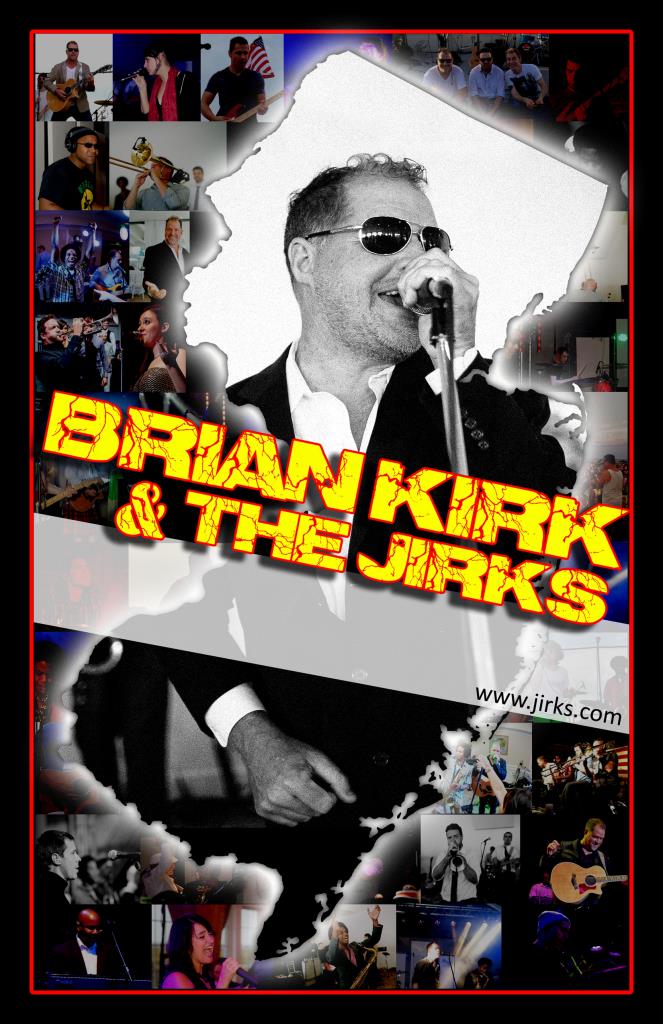 Formed in the early 1990s, Brian Kirk & The Jirks are one of the only bands in the East Coast circuit who can boast an impressive career spanning almost 2 decades! The secret of his success lies within 2 basic characteristics…an amazing roster of musicians and Brian's ideals of having fun with the audience instead of performing to the audience. As other bands come and go, Brian Kirk & The Jirks continually set the standard of great music with tons of experience while thinking outside of the box. Brian has enlisted an all-star cast of musicians that play with maturity, originality, accuracy, and pure love of the art form. Along with Brian are the incredible singers David Pershan and Kristin Cochran, backed by thick vocal harmonies and multiple instruments including a 3 piece horn section. BK&J have the ability to play an extremely diverse repertoire of songs complete with killer solos and great groove. Whatever the style, Brian Kirk & The Jirks play it and play it well! On top of this musical foundation is a weapon no one else has: Brian Kirk himself! With his hilarious antics and infectious personality! Constant audience interaction is what it's all about with him and this sets Brian apart from most front men. Fans are treated more like friends and not just spectators. The audience is part of the show and this allows a stronger bond between the band and its fans. The diversity, originality, and basic know how of such a seasoned band makes Brian Kirk & The Jirks the ideal band for clubs, weddings, corporate/private functions, or any other situation where you need a fun band to host a great event! WWW.JIRKS.COM
MARC RIBLER & FRIENDS WEST STAGE 3:30 – 4:45 PM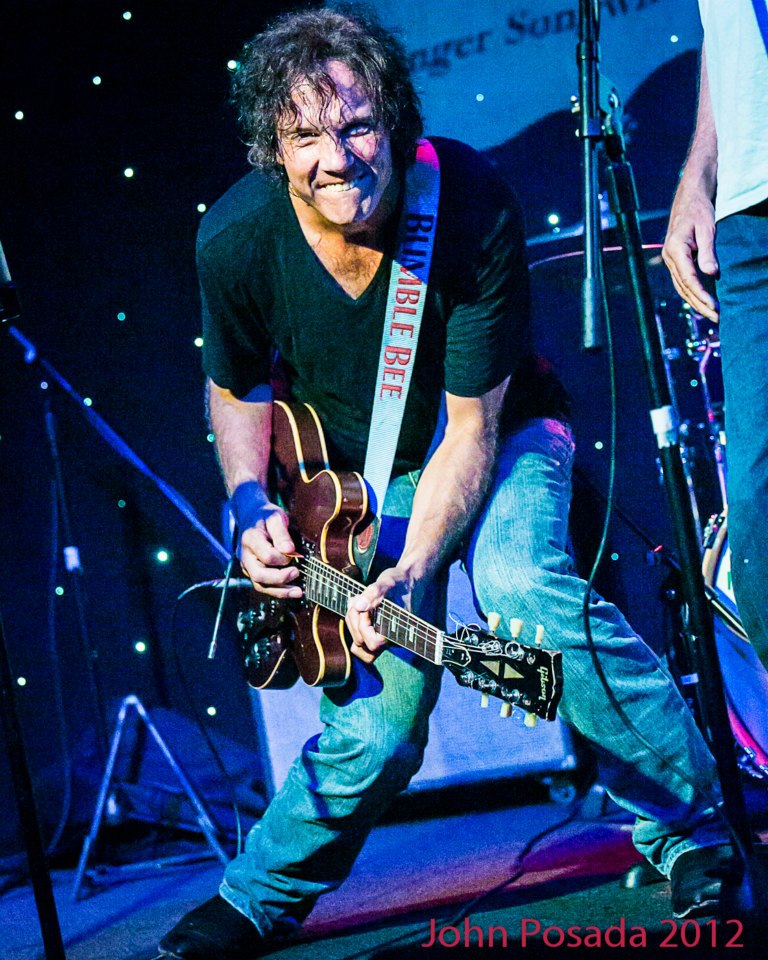 Marc Ribler is a Guitarist, Singer-Songwriter, and Producer. He is the Musical Director for Stevie Van Zandt, Little Steven and the Disciples of Soul and Darlene Love. Marc has performed with Elvis Costello, Ian Anderson, Lulu, Bettye Lavette, Roger McGuinn, Carole King, Southside Johnny, Steve Forbert, James Taylor and has been an opening act for Sam and Dave, Sly and The Family Stone, Rick Danko and Paul Butterfield and many more. He has written and produced over 40 songs for major label recording artists throughout the world. His songs have charted in Billboard's Hot 100, The American Top 40 Kasey Casem Count Down as well as Top 10 hits in Canada and overseas. He has written, sang and produced many National TV and Radio Ads for products and companies such as Activia Yogurt, Office Depot, Green Mountain Coffee, V8 and Bell South. WWW.MARCRIBLER.COM
MELANIE WEST STAGE 5:00 - 5:15 PM
Folk Legend "Melanie" first attracted national attention when she stepped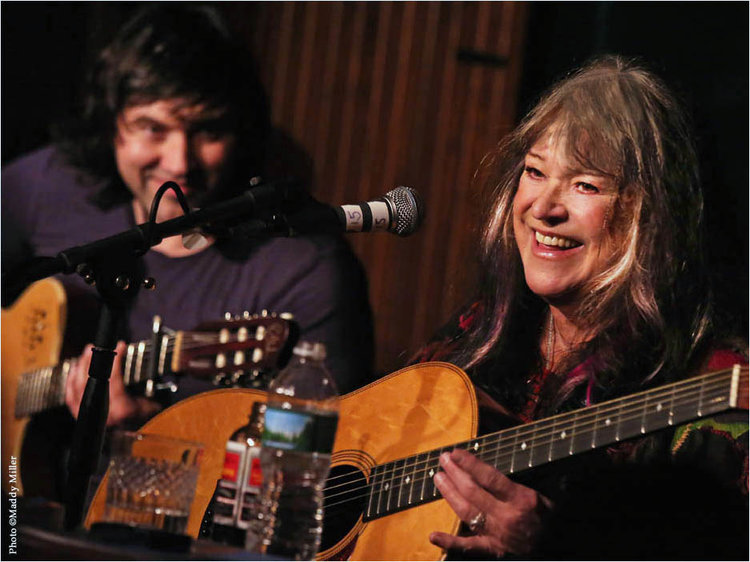 onto the stage at Woodstock, the summer of '69. As dawn broke, and rain began to fall, she performed on a stage that transformed a generation and changed music forever. Her single "Brand New Key," (the Roller Skate Song) an infectious romp about freedom and roller skates, topped the charts in 1971. And so her story began…other popular songs include What Have They Done to My Song Ma, Ruby Tuesday and Candles in the Rain (Lay Down, Lay Down). With guitar in hand and a talent that combined amazing vocal equipment, disarming humor, and a vibrant engagement with life, she was booked as the first solo pop/rock artist ever to appear from the Royal Albert Hall to Carnegie Hall, the Metropolitan Opera House, and later opened the New Metropolitan Opera House in New York, the Sydney Opera House, and in the General Assembly of the United Nations, where she was invited to perform on many occasions as delegates greeted her performances with standing ovations. She's had her songs covered by singers as diverse as Cher, Dolly Parton, and Macy Gray. Melanie is accompanied by Beau Jarred, a self-taught classical/flamenco concert guitarist and currently residing in Scottsdale, Arizona. He is the youngest child of Melanie Safka-Schekeryk. Beau Jarred frequently performs alongside his mother whenever she performs all over the world. Likewise, he joined Safka for their second album "About You" in 1998. Beau Jarred has logged numerous solo records and he frequently performs alone, often as an opening act at Melanie's shows. Let's give this Jersey Girl a great big welcome as she returns to her roots! Melanie lived in Long Branch, NJ and graduated from Red Bank High School. WWW.MELANIESAFKA.COM
THE WEEKLINGS WEST STAGE 5:45 – 7:00 PM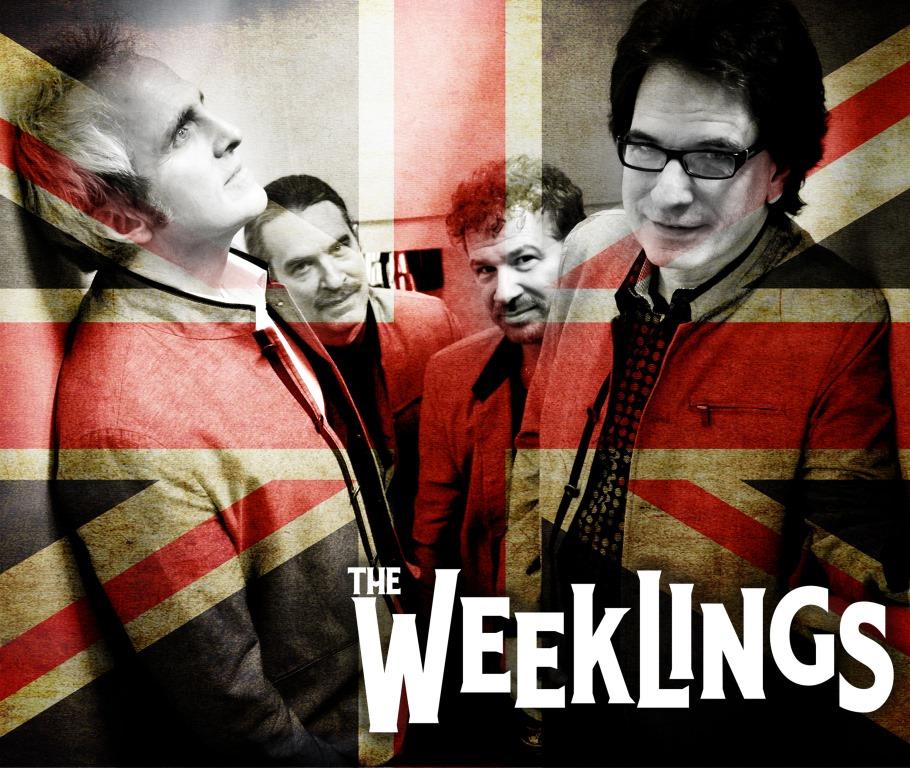 America's most unique celebration of the music and muse of THE BEATLES perform explosive renditions of Beatles classics, uniquely arranged Beatles nuggets such as "Paperback Writer", "Baby You're a Rich Man" and "I Am the Walrus" plus brilliant Beatles-inspired power-pop originals, like their newest, "In The Moment". The Weeklings bring The Beatles to life, not through costumes and gimmicks, but through their extraordinary musicianship, exceptional vocals and charming stage presence. "They show their audiences both what The Beatles were, and what they might have been if they were performing today." *The Weeklings are annually featured at premier Beatles festival events like Abbey Road on The River and The Fest for Beatles Fans. Three members of The Weeklings, Glen, John and Bob, tour as the backup band for Springsteen drummer "Max Weinberg's Jukebox" project. You can hear The Weeklings on Sirius XM's The Beatles Channel, Little Steven's Underground Garage, where they have scored a number of "Coolest Song" designations, 90.5 The Night, WBJBFM, 105.7 The Hawk as well as on terrestrial radio stations such as the nationally syndicated Joe Johnson's Beatles Brunch Club syndicated on 70 stations, WMGK's Andre Garner (Philadelphia), Rich Russo's syndicated "anything, anything" show and WXPN's Helen Leicht (Philadelphia) Breakfast with The Beatles and many other internet and terrestrial stations around the world.
The Weeklings are comprised of: Glen Burtnik aka "Lefty Weekling" (bass and vocals) singer, songwriter, and multi-instrumentalist, best known for his work with Styx, Electric Light Orchestra, the Broadway production of Beatlemania as Paul McCartney, The Summer of Love Concert and "The Fest for Beatles Fans house-band Liverpool" . He's composed songs for the likes of Don Henley and Patty Smyth, the Hot 100 #2 mega-hit "Sometimes Love Just Ain't Good Enough", John Waite, Randy Travis, the #2 Hot Country hit, "Spirit of a Boy, Wisdom of a Man", Styx including the bands last Top 40 hit "Love at First Sight" and their last Gold album, Edge of The Century and many others. Bob Burger aka "Zeek Weekling" (rhythm guitar and vocals) singer, guitarist and gold record songwriter whose credits include Styx, Donnie Iris, HBO pictures, Kasim Sulton and others. He's long performed Beatle and other tribute shows with Glen Burtnik and Bobby Bandiera of Bon Jovi and Southside Johnny & The Asbury Jukes. Burger has also appeared with the likes of Paul McCartney, Bruce Springsteen, Jon Bon Jovi & Billy Joel. John Merjave John Merjave aka "Rocky Weekling" (lead guitar and vocals) long standing member of "The Fest for Beatles Fans" house band Liverpool and other national shows having performed with Billy Preston, Donovan, Denny Laine and others. Joe Bellia Joe Bellia aka "Smokestack Weekling" (drums and vocals) master of the "Ringo" drumming style and is a highly sought studio/live drummer having performed, recorded and toured with such greats as Southside Johnny & The Asbury Jukes, Bruce Springsteen, Jon Bon Jovi and Dave Mason. WWW.WEEKLINGS.COM
EAST STAGE (Behind the Dublin House)
TIM MCLOONE & THE SHIRLEYS EAST STAGE 12 NOON–1:30PM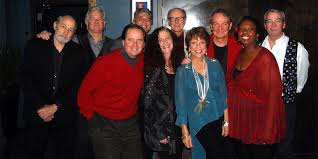 Tim McLoone and The Atlantic Coast Band began making music with The Shirleys in 1999, although their affiliation dates back to 1993 through the acclaimed charitable group, Holiday Express. Recognizing a unique musical opportunity, Tim approached Delores Holmes, Layonne Holmes, Amy Broza, and Maureen McCrink about starting a band based on their eclectic and original musical tastes. The result has been a dynamic blend of rhythm and blues, classic rock, country, and Broadway, with a healthy dose of "girl group" attitude. Their vocal interaction gives The Shirleys their unmistakable sound. The 10-piece ensemble also includes the superior musicianship of Jim Celestino on guitar, Mark Murphy on bass, Bob Boyd on drums, Roger Taylor on guitar, Steph Munter on sax, and Mike Gribbroek on trumpet. As to the reason for the band's success? Tim McLoone states simply: "We love to work together and our audiences know it." WWW.SHIRLEYSONLINE.COM
ALAN CHEZ & BROTHERS OF FUNK BIG BAND
EAST STAGE 2:00 – 3:30 PM

Al Chez & The Brothers of Funk Big BAND Al Chez, THE WORLDS MOST DANGEROUS TRUMPETER, Al Chez, well known for playing for over 25 years on Late Night and The Late Show with David Letterman, appearing on both NBC & CBS. Second longest network TV trumpet player, second only to Doc Severenson,.with over 2800 Shows. He toured with Tower of Power, Bon Jovi, Robert Cray, Young Rascals, Rolling Stones, David Bowie, Maynard Ferguson, Eric Clapton, Dave Edmunds Band, Ben E King, Sam Moore , Stevie Wonder to name a few. His performances include two presidential inaugurations, world tours, over 25 Rock n Roll Hall of Fame induction ceremonies. Special concerts include the Concert for NY, Concert of The Century, John Lennon's 50th Birthday, closing ceremonies of the Summer Olympics as well as multiple concerts at the White House, offering his extraordinary skills for fundraiser events as well. Al Chez formed his own band back in 2008, called the Brothers of Funk Big Band and continues touring with them as well as giving back with School band clinics throughout the US and Canada and his involvement in drum corps activity. Al is a member of the Cadets, Crossmen, JP Stevens HS, NJ Drum Corps and Buglers Hall of Fame. Al Chez recently released his first CD, Chapter One: Reinvented featuring his own take on many classic rock and standards as well as his first original song release: "For Your Love". AL and the band are working on their second CD to be released in November 2018. The CD is available everywhere for digital and available at WWW.ALCHEZ.COM
JOBONANNO & THE GODSONS EAST STAGE 4:00 – 5:30 PM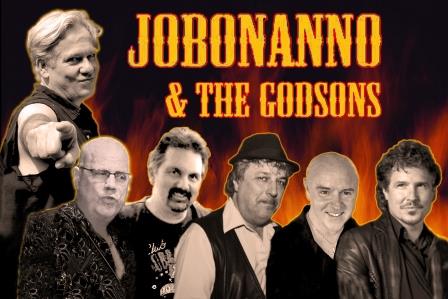 "Soul in Rock-n-Roll" is hard to define, but you know it when you see it, or in this case when you hear it…Jobonanno and The Godsons of Soul have it! Since 1992 this NJ based band has been electrifying tri-state area rock clubs and concert halls with its infectious style of "Hi-Energy Get Up And Dance Rock and Soul". Recently voted one of the top-ten Jersey bands by "News 12 NJ , this act has opened shows for Bruce Springsteen, James Brown, Jerry Lee Lewis, Southside Johnny, The B-52's, The Stylistics, The Rascals, Bad Company, Joan Jett, Marshall Tucker, Eddie Money, Clarence Clemons, Rick Derringer, Mitch Ryder, Gary U.S. Bonds, The Monkees, Gary Pucket, Beaver Brown and has been joined on-stage numerous times by the likes of Jon-Bon-Jovi and Bruce Springsteen. On July 24th of 2003 and Sept. 2007 the band appeared at "Giants Stadium" before Bruce and The E-Street Band took the stage. JB & The Godsons have recently released another High-Energy Rock-n-Roll Album titled "Can't Stop Now"with special guest Gary U.S. Bonds. Adding a power punch to the album, JB called on Screaming Steve and The Soul Cruiser horns!!! The CD has been released independently and is available at all live shows, cdbaby.com, I-Tunes and most local record stores under the Sharkskin Records label. The band has headlined and performed as openers in the past several years at Giants Stadium, The Wachovia Center, The Izod Center, Camden Yards, Boulder Station Casino Las Vegas, MKJ Farms Utica, N.Y., Trump's Marina & Plaza, The Borgata, Harrah's Casino, The AC Hilton, Resorts International, The Union County Arts Center, The Baker Ball Room, Martell's Tiki-Bar, The Headliner, The Osprey, The Stone Pony, The Cove, Crystal's, The Count Basie Theatre, The Tradewinds, The NJ Special Olympics, Light of Day Benefit Concerts, Corporate Events and many "Summer Park Concert Series" in the tri-state area. Members include: Jobonanno/Lead Vocals, Bob Nelson/Drums-Vocals, Ed Horne/Bass-Vocals, Charlie Stoddard/Keys-Vocals, Bill Winters/Guitar-Vocals and Craig Hoek/Sax-Vocals. WWW.JOBONANNO.COM OR CALL 1-732-986-5000
GUILTY PLEASURE BAND EAST STAGE 6:00 – 7:00 PM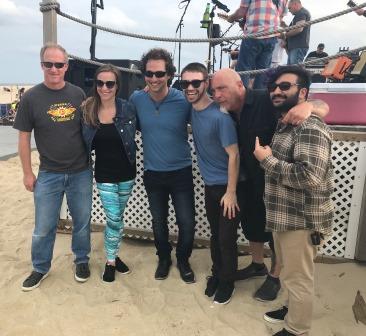 High energy Guilty Pleasure is a six- piece band covering music from the 1960's through today: dance music, classic and contemporary rock, pop, and soul. The band was formed several years ago by lead singer Scott Elk who also plays piano and guitar and brings a big personality to the stage with fun interactions with the crowd! Scott has performed on television on "Take Me Out" and has performed with the Goo Goo Dolls. Scott performs regularly all over Monmouth County with various acoustic duos and trios while skillfully fronting Guilty Pleasure. A second lead singer, Christina Roche joined the band two years ago adding a wonderful spark. Christina has had the pleasure of singing on cruise ships and on national tours and is now enjoying her most demanding role yet as a new mom. The band boasts an expert dueling guitar combo of Kyle Ward and Louis D'Alotto, two young men from Monmouth County who met and became roommates while at Berklee College of Music. These two experienced guitarists have been playing since grade school. Louis has been influenced by jazz fusion, teaches music and also plays the violin, while Kyle also plays drums and bass and is a writer and producer. Kyle has had the pleasure of performing with rock/funk band Living Colour and Ollie Herbert of All That Remains, among others. Mike O'Hara provides the groove on his bass guitar, coordinating perfectly with seasoned drummer Mike Sakowski. Mike O'Hara's influences hail from Southern and classic rock and he played his first public gig in 8th grade! Mike Sakowski, a respected drum teacher, was drawn to heavy metal and has played with the Moroccan Sheepherders and is a member of Dark Sky Choir. Guilty Pleasure can be found playing all over the Jersey Shore and beyond at music venues, festivals, corporate events, private parties and charitable events, including Light of Day WinterFest and the Sandy Hook Concert Series, just to name a few. They bring the fun and the party and win new fans easily, while keeping old friends happy, enjoying their shows again and again. WWW.FACEBOOK.COM/GUILTYPNJ OR LYNNE WARD 732-500-1125