POSTONED UNTIL 2021
DUE TO PANDEMIC
CHECK BACK SOON FOR OUR 2021 LINEUP!
2019 MUSIC SCHEDULE...
| | |
| --- | --- |
| | Show Time |
| Fish Eyed Blues Band | 12 Noon – 1:30 |
| Brian Kirk & the Jirks | 2:00 – 3:45 |
| Almost U2 | 4:15 – 6:00 |
| | |
| | |
| East Stage (Behind The Dublin House) | Show Time |
| Atlantic Watch Pipes & Drums | 12 Noon –12:15 |
| Tim McLoone & the Shirleys | 12:30 – 2:00 |
| Alan Chez & the Brothers of Funk Big Band | 2:30 – 4:00 |
| The Weeklings | 4:30 – 6:00 |
WEST STAGE (BEHIND TEAK RESTAURANT)
FISH EYED BLUES BAND WEST STAGE 12 NOON – 1:3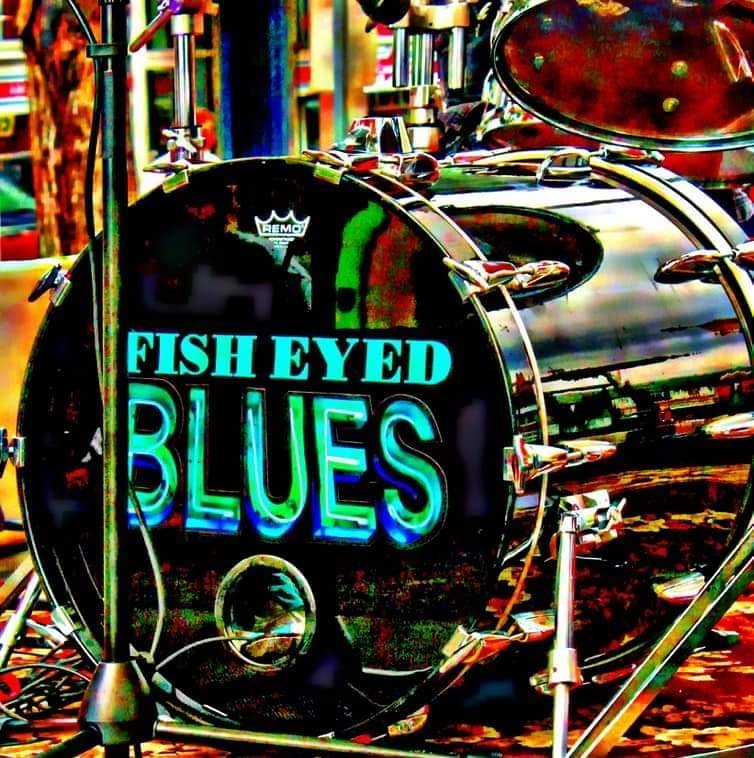 0 PM
Spun from numerous projects, Fish Eyed Blues officially formed in 2016 after deciding "Let's play what's in our soul". Fish Eyed Blues spins a mix of traditional and contemporary blues along with blues rock, giving it their own interpretation, while respecting the roots, spirit and the soul of the blues and the artists that created it. Add in improv jams mixed with rock and funk, Fish Eyed Blues takes the blues and gives it its own makeover. FEB's original material has the blues tradition with a contemporary vibe and feel. Covers by Muddy Waters, Freddie King, BB King, along with Stevie Ray Vaughan, Kenny Wayne Shepherd, ZZ Top, Allman Brothers, to name a few. Fish Eyed Blues plays the blues with originality and a rock and roll energy. "Fish Eyed Blues: the rockin side of blues"
Paul Ianizzotto: Vocals,
Jeff Bavaro: Guitar,
Rich Solomon: Bass,
Mike Pollaro: Drums,
Doug Hutchins: Keys
www.FACEBOOK.COM/FishEyedBlues
BRIAN KIRK AND THE JIRKS WEST STAGE 2:00 – 3:45 PM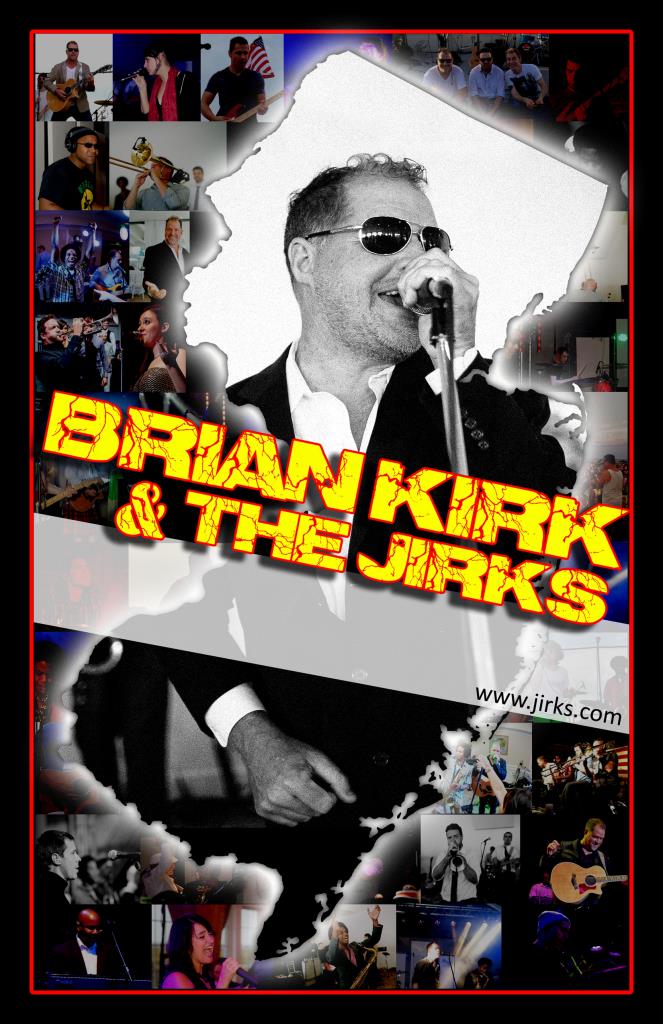 Formed in the early 1990s, Brian Kirk & The Jirks are one of the only bands in the East Coast circuit who can boast an impressive career spanning almost 2 decades! The secret of his success lies within 2 basic characteristics…an amazing roster of musicians and Brian's ideals of having fun with the audience instead of performing to the audience. As other bands come and go, Brian Kirk & The Jirks continually set the standard of great music with tons of experience while thinking outside of the box. Brian has enlisted an all-star cast of musicians that play with maturity, originality, accuracy, and pure love of the art form. Along with Brian are the incredible singers David Pershan and Kristin Cochran, backed by thick vocal harmonies and multiple instruments including a 3 piece horn section. BK&J have the ability to play an extremely diverse repertoire of songs complete with killer solos and great groove. Whatever the style, Brian Kirk & The Jirks play it and play it well! On top of this musical foundation is a weapon no one else has: Brian Kirk himself! With his hilarious antics and infectious personality! Constant audience interaction is what it's all about with him and this sets Brian apart from most front men. Fans are treated more like friends and not just spectators. The audience is part of the show and this allows a stronger bond between the band and its fans. The diversity, originality, and basic know how of such a seasoned band makes Brian Kirk & The Jirks the ideal band for clubs, weddings, corporate/private functions, or any other situation where you need a fun band to host a great event! WWW.JIRKS.COM
ALMOST U2 WEST STAGE 4:15 – 6:00 PM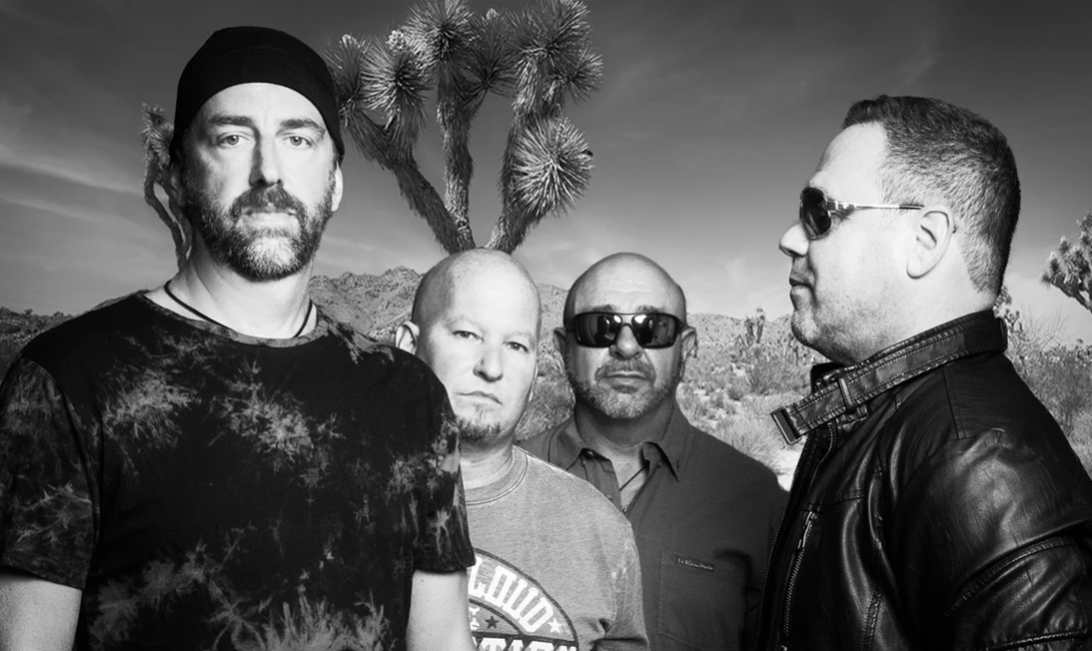 Almost U2 performs their U2 TRIBUTE with spot-on accuracy and attention to detail! Hailing from New Jersey's epicenter of live music (Asbury Park), this tribute band is one of the most exciting, sought after tribute acts to hit the scene in years! They recreate "U2" like no other tribute band honoring the music and live experience of U2 and spanning U2's entire music catalog! These extraordinary musicians will not settle for anything less than complete authenticity and will deliver the unmistakable live sounds of the original band! U2 fans…this will be a show you will never forget! Featuring: John Garofalo : Lead Vocals, Scott Softy: Lead Guitar, John Spero: Percussion and Doug Tiedemann: Bass WWW.ALMOSTU2.COM
EAST STAGE (Behind the Dublin House)

ATLANTIC WATCH PIPE & DRUMS EAST STAGE NOON-12:15 PM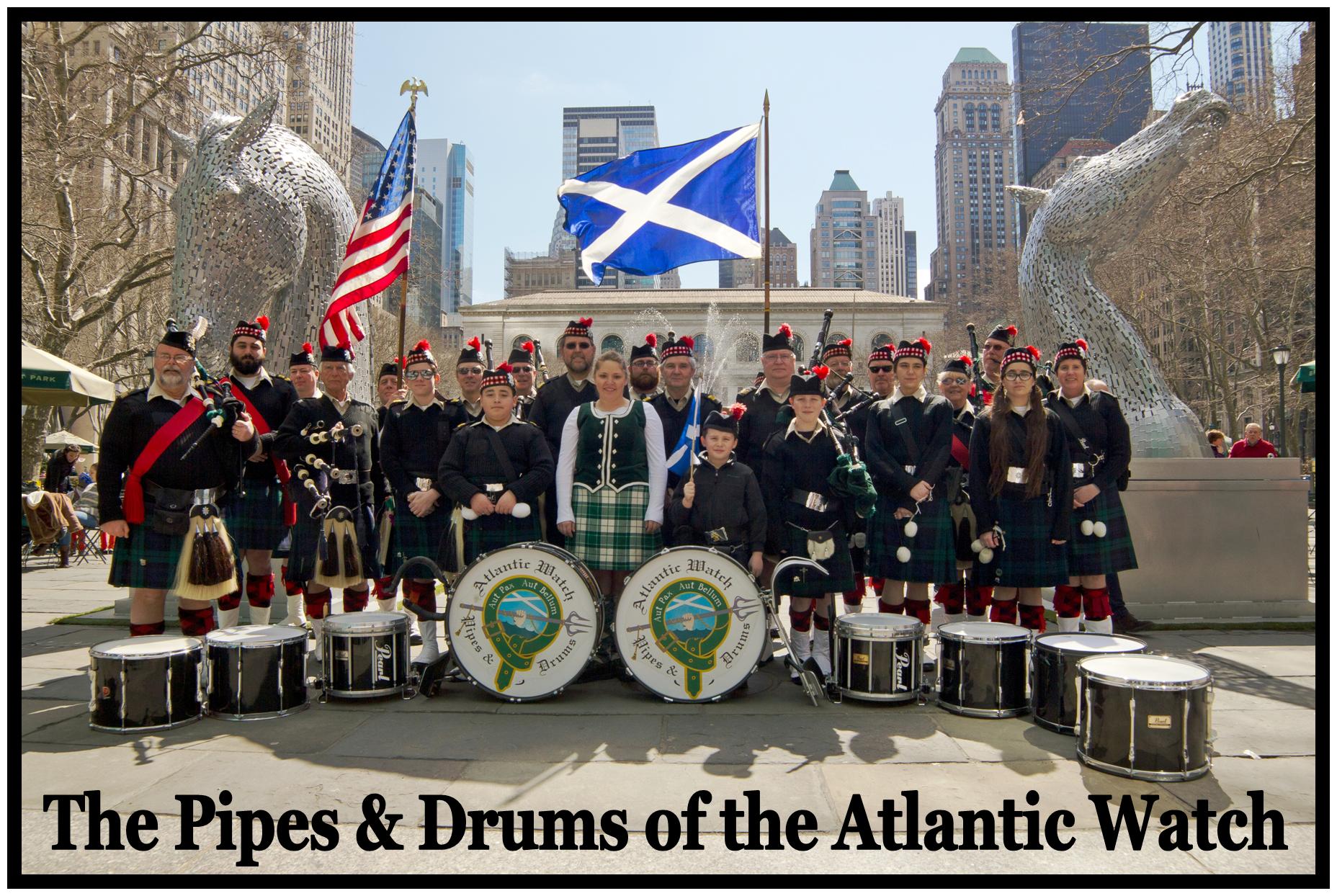 Are the pipes calling you? The Atlantic Watch was founded in 1993 as a Scottish-oriented group that emulates the 42nd Royal Highland Regiment, the legendary Black Watch of Scotland. From its outset, the band's purpose has been to perpetuate the rich musical heritage of the Celtic people through highland piping, drumming and dancing. In addition to a repertoire of traditional Scottish music, the band also regularly entertains with Irish, Welsh and American tunes. The Atlantic Watch is a teaching band which offers free instruction in the Great Highland Bagpipe, Snare Drum, Flourishing Tenor Drum, Bass Drum and Highland Dance. No musical or dance experience is required—simply the desire to learn. Our band embraces family values and our members are of all ages, both genders, and come from a wide variety of backgrounds. Membership in the Atlantic Watch is free and open to all. All that we ask of our members is that they participate in band events. Based in Red Bank, NJ, the Atlantic Watch plays regularly in and around central New Jersey as well as the mid-Atlantic region. In addition, the band has played with distinction in Hawaii, New Orleans, Scotland, Bermuda, and Nova Scotia. The Atlantic Watch always welcomes new members who are interested in piping, drumming, dancing, and participating in our Color Guard. ATLANTICWATCH.ORG OR (732) 788-8900 FOR MORE INFO

TIM MCLOONE & THE SHIRLEYS EAST STAGE 12:30 – 2:00PM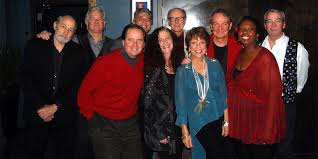 Tim McLoone and The Atlantic Coast Band began making music with The Shirleys in 1999, although their affiliation dates back to 1993 through the acclaimed charitable group, Holiday Express. Recognizing a unique musical opportunity, Tim approached Delores Holmes, Layonne Holmes, Amy Broza, and Maureen McCrink about starting a band based on their eclectic and original musical tastes. The result has been a dynamic blend of rhythm and blues, classic rock, country, and Broadway, with a healthy dose of "girl group" attitude. Their vocal interaction gives The Shirleys their unmistakable sound. The 10-piece ensemble also includes the superior musicianship of Jim Celestino on guitar, Mark Murphy on bass, Bob Boyd on drums, Roger Taylor on guitar, Steph Munter on sax, and Mike Gribbroek on trumpet. As to the reason for the band's success? Tim McLoone states simply: "We love to work together and our audiences know it." WWW.SHIRLEYSONLINE.COM

ALAN CHEZ & BROTHERS OF FUNK BIG BAND
EAST STAGE 2:30 – 4:00 PM

Al Chez & The Brothers of Funk Big BAND Al Chez, THE WORLDS MOST DANGEROUS TRUMPETER, Al Chez, well known for playing for over 25 years on Late Night and The Late Show with David Letterman, appearing on both NBC & CBS. Second longest network TV trumpet player, second only to Doc Severenson,.with over 2800 Shows. He toured with Tower of Power, Bon Jovi, Robert Cray, Young Rascals, Rolling Stones, David Bowie, Maynard Ferguson, Eric Clapton, Dave Edmunds Band, Ben E King, Sam Moore , Stevie Wonder to name a few. His performances include two presidential inaugurations, world tours, over 25 Rock n Roll Hall of Fame induction ceremonies. Special concerts include the Concert for NY, Concert of The Century, John Lennon's 50th Birthday, closing ceremonies of the Summer Olympics as well as multiple concerts at the White House, offering his extraordinary skills for fundraiser events as well. Al Chez formed his own band back in 2008, called the Brothers of Funk Big Band and continues touring with them as well as giving back with School band clinics throughout the US and Canada and his involvement in drum corps activity. Al is a member of the Cadets, Crossmen, JP Stevens HS, NJ Drum Corps and Buglers Hall of Fame. Al Chez has produced two CD's "Chapter One: Reinvented" featuring his own take on many classic rock standards & "Chapter Two: Reimagined" The CD's are available on multiple sites digitally and at WWW.ALCHEZ.COM

THE WEEKLINGS EAST STAGE 4:30 – 6:00 PM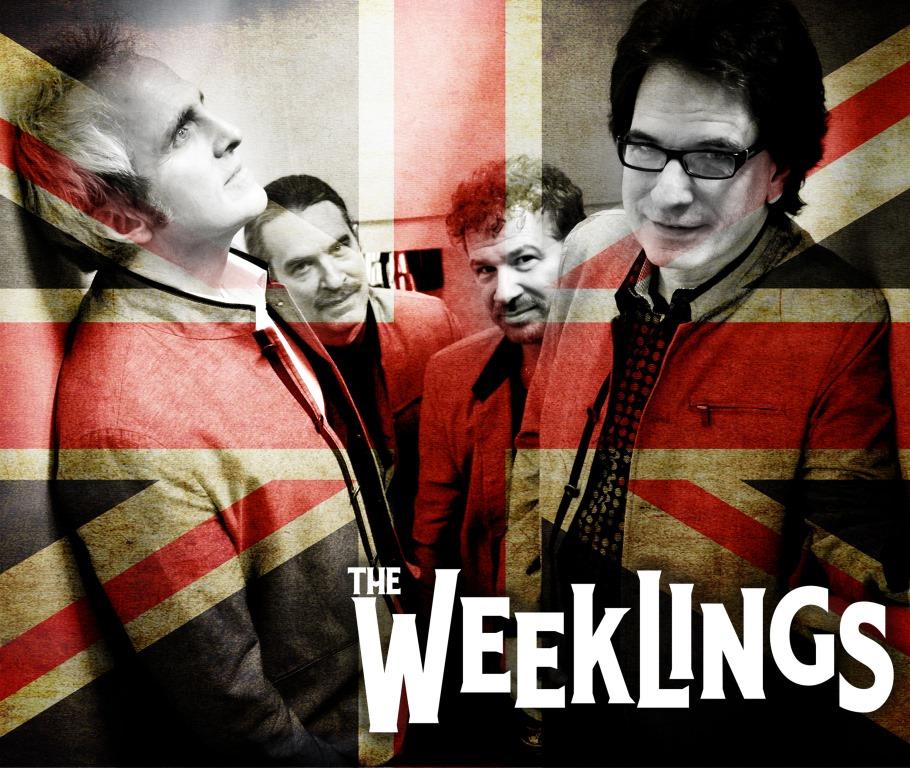 America's most unique celebration of the music and muse of THE BEATLES perform explosive renditions of Beatles classics, uniquely arranged Beatles nuggets such as "Paperback Writer", "Baby You're a Rich Man" and "I Am the Walrus" plus brilliant Beatles-inspired power-pop originals, like their newest, "In The Moment". The Weeklings bring The Beatles to life, not through costumes and gimmicks, but through their extraordinary musicianship, exceptional vocals and charming stage presence. "They show their audiences both what The Beatles were, and what they might have been if they were performing today." *The Weeklings are annually featured at premier Beatles festival events like Abbey Road on The River and The Fest for Beatles Fans. Three members of The Weeklings, Glen, John and Bob, tour as the backup band for Springsteen drummer "Max Weinberg's Jukebox" project. You can hear The Weeklings on Sirius XM's The Beatles Channel, Little Steven's Underground Garage, where they have scored a number of "Coolest Song" designations, 90.5 The Night, WBJBFM, 105.7 The Hawk as well as on terrestrial radio stations such as the nationally syndicated Joe Johnson's Beatles Brunch Club syndicated on 70 stations, WMGK's Andre Garner (Philadelphia), Rich Russo's syndicated "anything, anything" show and WXPN's Helen Leicht (Philadelphia) Breakfast with The Beatles and many other internet and terrestrial stations around the world.
The Weeklings are comprised of: Glen Burtnik aka "Lefty Weekling" (bass and vocals) singer, songwriter, and multi-instrumentalist, best known for his work with Styx, Electric Light Orchestra, the Broadway production of Beatlemania as Paul McCartney, The Summer of Love Concert and "The Fest for Beatles Fans house-band Liverpool" . He's composed songs for the likes of Don Henley and Patty Smyth, the Hot 100 #2 mega-hit "Sometimes Love Just Ain't Good Enough", John Waite, Randy Travis, the #2 Hot Country hit, "Spirit of a Boy, Wisdom of a Man", Styx including the bands last Top 40 hit "Love at First Sight" and their last Gold album, Edge of The Century and many others. Bob Burger aka "Zeek Weekling" (rhythm guitar and vocals) singer, guitarist and gold record songwriter whose credits include Styx, Donnie Iris, HBO pictures, Kasim Sulton and others. He's long performed Beatle and other tribute shows with Glen Burtnik and Bobby Bandiera of Bon Jovi and Southside Johnny & The Asbury Jukes. Burger has also appeared with the likes of Paul McCartney, Bruce Springsteen, Jon Bon Jovi & Billy Joel. John Merjave John Merjave aka "Rocky Weekling" (lead guitar and vocals) long standing member of "The Fest for Beatles Fans" house band Liverpool and other national shows having performed with Billy Preston, Donovan, Denny Laine and others. Joe Bellia Joe Bellia aka "Smokestack Weekling" (drums and vocals) master of the "Ringo" drumming style and is a highly sought studio/live drummer having performed, recorded and toured with such greats as Southside Johnny & The Asbury Jukes, Bruce Springsteen, Jon Bon Jovi and Dave Mason. WWW.WEEKLINGS.COM