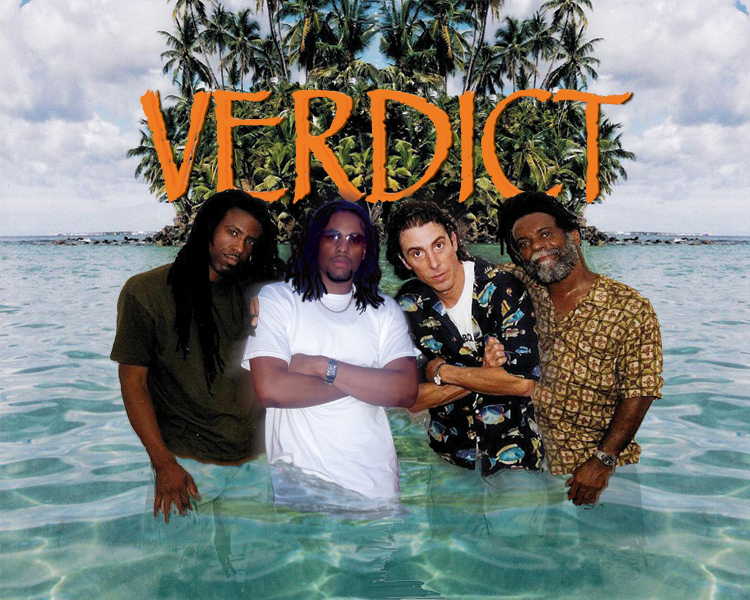 VERDICT – REGGAE, CALYPSO & CARIBBEAN
WEST STAGE NOON – 1:30PM
Verdict has been rocking the house with Caribbean flavor from venues as varied as the fabled Stone Pony in Asbury Park to the NFL Owners Meeting at the Super Bowl in Miami. Their polished energy has been fed from the wide ranging experiences of jamming with Chaka Khan and Stevie Wonder, to performing "Stir it Up" and Chick Corea's "Spain" with Prince Ali of Iran sitting in on drums. Their passion is colored by opening for legends such as Sting and Madonna at the Gianni Versace memorial concert, to running for their lives as a near riot breaks out at a block party in Bensonhurst. The band's undeniable talent brought this American based band the honor of performing at Carnival in Trinidad, appearances on network TV, and even a junket entertaining the legions of the Republican National Committee. The story continues as does their unending quest to play the transcendent jam, create the perfect moment, and revel in the shared experience with you, the fans. Be there where the next chapter is written in the Verdict odyssey. VERDICTISIN.COM
REMEMBER JONES JOE COCKER TRIBUTE CLASSIC ENGLISH
WEST STAGE 2 –3:30PM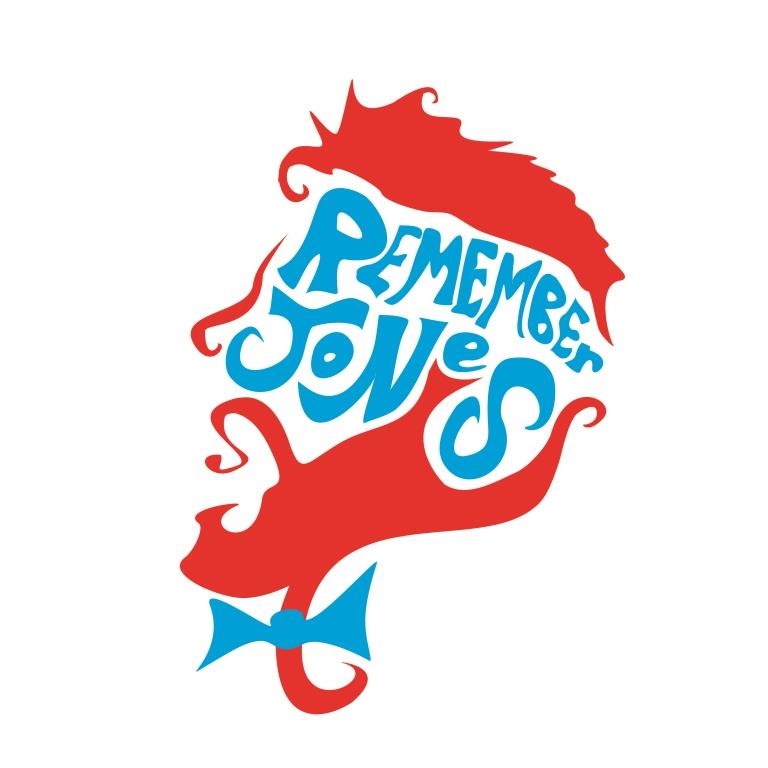 Remember Jones is a one-of-a-kind soul/pop singer, storyteller and bandleader with a throwback vibe and authentic energy. Collaboratively supported by a large ensemble of musicians (featuring female backing vocalists, a horn section, and a six-piece rhythm section), the band has played to countless packed and sold-out ballrooms, clubs, theaters and festivals throughout the country. Remember Jones' debut album, Ladies and Gentlemen, Remember Jones!, was created in front of a live studio audience with a 25-piece band. Their subsequent release, Tranquilizer!, was recorded at the Bomb Shelter in Nashville, TN, under the production of Andrija Tokic (Alabama Shakes, Hurray For the Riff Raff, Langhorne Slim). Remember Jones was named one of Paste Magazine and Daytrotter's top 10 R&B/Soul Artists of 2017. In addition to touring and supporting two albums worth of original material, Remember Jones presents and fronts multiple productions which have also gained wide popularity. BACK TO BLACK, a recreation of the entire Amy Winehouse album with an orchestra of 15, and Joe Cocker's Mad Dogs and Englishmen in a 20-piece arrangement, have helped Remember Jones develop a diverse audience as the band opens each performance with a set of original music. They were the first to present R. Kelly's Trapped In the Closet live with a 20-piece orchestra, and have performed Jeff Buckley's Grace album in its entirety as a collaboration with Grammy-nominated guitarist and Grace co-writer Gary Lucas. In the spring of 2018, the band will do a run of shows celebrating the 10th anniversary of Kanye West's 808s and Heartbreak. In the vein of putting their spin on others' material, Remember Jones will release, A Kick In the Head (planned for Record Store Day, April 2018), an EP in celebration of Dean Martin's 100th birthday, featuring a duet with Dean's daughter, Deana Martin. Whether you see him fronting a piano, a four-piece band, or with a soul orchestra of 25, Remember Jones evokes the energy of the great front men and women, with one of a kind song styling and expert storytelling that keep audiences on their toes and emotions in the moment!
"Fiercely passionate frontman... one for the ages... holds the audience in the palm of his hand..." Live For Live Music
"Soul sensation Remember Jones is an expert at making the past present, bringing history to life with soulful sound and funky fury." Alex Biese, Asbury Park Press
Remember Jones isn't just a singer. He's a showman." The Star Ledger
REMEMBERJONES.COM FACEBOOK.COM/REMEMBERJONESMUSIC
METALACHI - MEXICAN HEAVY METAL MARIACHI
WEST STAGE 4 –5:30PM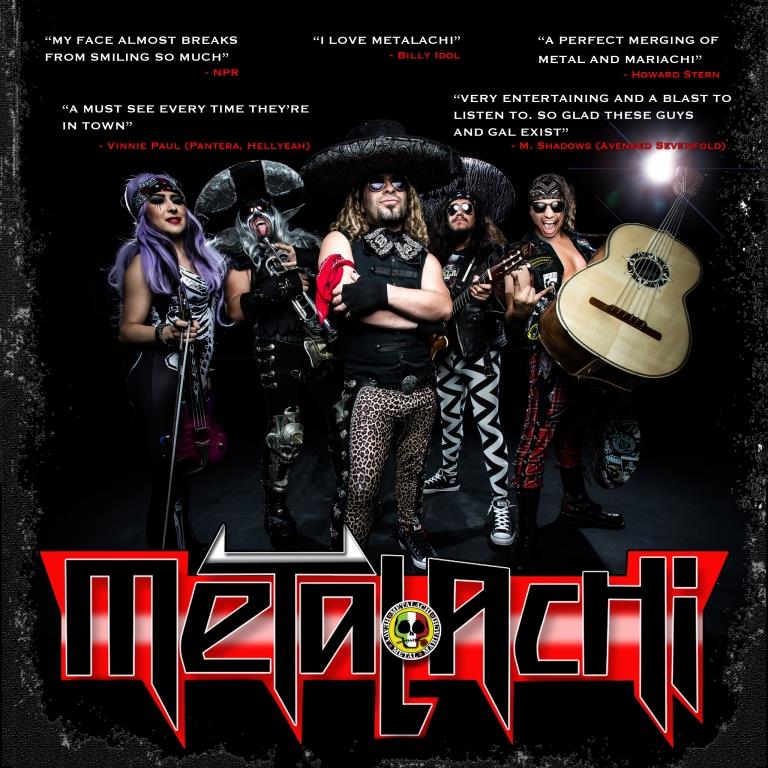 On a hot summer night in Veracruz, Mexico circa 1982, Consuela Espinoza stumbled out of her dilapidated shanty and into Rock N Roll history. Consuela hastily packed her 5 babies into the saddlebags of a burro and sent her children off to America in search of a better life. Against all odds, 14 years later, just outside of Juarez Mexico –mere yards from the U.S. border…with one fleeting burst of energy the brothers Espinoza cinco scampered the vast reach of the river, collapsing onto the sweet amber hue of American soil…Or so they say! No one really knows their true story…
Often referred to as the greatest heavy metal mariachi band to ever live, Metalachi's music is exactly what it sounds like…a combination of metal and mariachi. The band covers heavy metal songs and plays them in mariachi style. The "brothers" started off as a normal mariachi band, playing Los Angeles-area baby showers and weddings in the typical mariachi three-piece suits. While working at a quinceañera, the band decided to play Black Sabbath's "Iron Man" as a mariachi cover, dubbing it "Iron Tapatío." People loved it. And so Metalachi was born. Their first album, Uno, was released in 2012, while their second album, Dos, came out in 2016. Dos includes the band's first ever original song. The band still primarily focuses on covers, with about 50 songs in their repertoire. Metalachi's members know that their music is, to say the least, a little unusual. Many people often have no idea what they're going to see. THE SHOW As seen on AMERICA'S GOT TALENT, LUCHA UNDERGROUND, CNN'S GREAT BIG STORY and most recently featured in their first national commercial for AT&T/DIRECT TV, witness Metalachi- the phenomenon that is taking the music world by storm as these musical miscreants somehow manage to twist the unlikely pairing of Mariachi and Heavy Metal into an all-out, over-the-top comedic stage spectacle for the eyes and ears. You will be shocked and amazed at how seamlessly your favorite rock standards from bands such as AC/DC, Motley Crue, Iron Maiden, Metallica, Slayer and many more mesh with mariachi standards from the likes of Vicente Fernandez and Mariachi Vargas de Tecalitlan ...all played with traditional mariachi instrumentation but with a stage show that strays far from traditional. It's an indulgent sonic fiesta so gloriously wrong it can only be right!
" A perfect merging of Metal and Mariachi "
- HOWARD STERN
" I love Metalachi "- BILLY IDOL
" Metalachi is a groundbreaking act" - MTV ONLINE
" My face almost breaks from smiling so much " - NPR (National Public Radio)
TWITTER/INSTAGRAM @METALACHI
COLOSSAL STREET JAM – AMERICAN BLUES & ROCK
WEST STAGE 6 – 7PM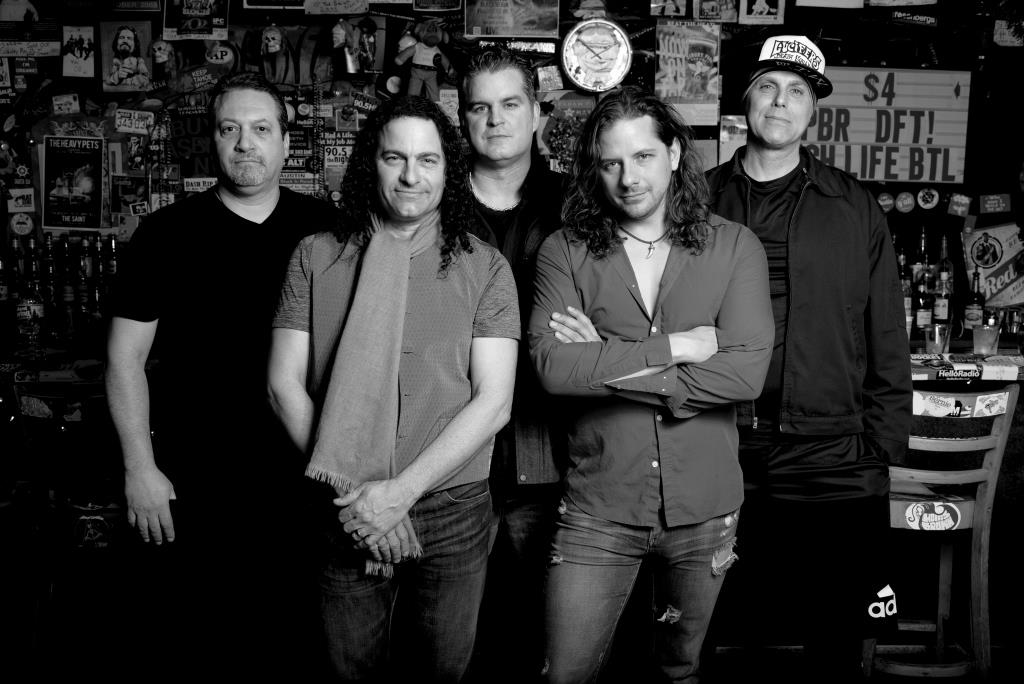 Mix the gritty, soulful vocals of Gene Potts with the guitar fire of Sal Marra, the pulsing bass of Anthony Flora, the war-hammer drums of Dave Halpern and the one man festival that is Eric Safka on keys, and you get Colossal Street Jam, a 5 piece band based out of Red Bank, NJ that plays a 70's style brand of infectious and melodic rock and roll. Colossal Street Jam's November 2016 release "Living Free' has garnered critical acclaim and has been featured in many music magazines worldwide and continues to get extensive radio play both locally and globally. In January, "Living Free" won the 2017 Australian Indie Album of the Year award for internet radio and is currently on the charts in Australia with their new single "Just Take Hold". In May of 2018 there will be a new release by Colossal Street Jam but until that time they will continue to put out one single a month to keep the buzz on this band at a fevered pitch.
FACEBOOK.COM/COLOSSALSTREETJAM
EAST STAGE (BEHIND THE DUBLIN HOUSE)
EDELWEISS OOMPAH BAND – GERMAN, AUSTRIAN, POLISH & SLOVENIAN MUSIC
EAST STAGE NOON-12:20PM & RANDOMLY ON THE MIDWAY TILL 2:30PM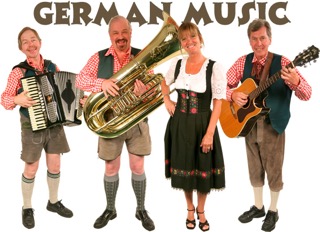 Living legends in the Polka industry, Edelweiss Oompah Band has been performing an upbeat, fast paced repertoire of traditional "Oktoberfest" music for decades. Dedicated to the music of central Europe, they believe in the preservation of ethnic German and Austrian Polka music as a means of keeping the culture of the Alpine region alive. The band is credited with being one of the most beloved Polka bands in the Mid-Atlantic regions, Edelweiss Oompah Band relies on a vast repertoire of Polka and Waltz selections, as well as traditional and original renditions of German, Polish and Slovenian standards. Combining an irresistible personality with a festival atmosphere, Edelweiss Oompah Band has earned a growing regional audience and finds itself in the mainstream of contemporary world music.
CONTACT DALE STROEVER AT [email protected] 732-747-0654
PIPES AND DRUMS OF THE ATLANTIC WATCH - SCOTTISH INFLUENCES
EAST STAGE 12:30 – 12:50PM & RANDOMLY ON THE MIDWAY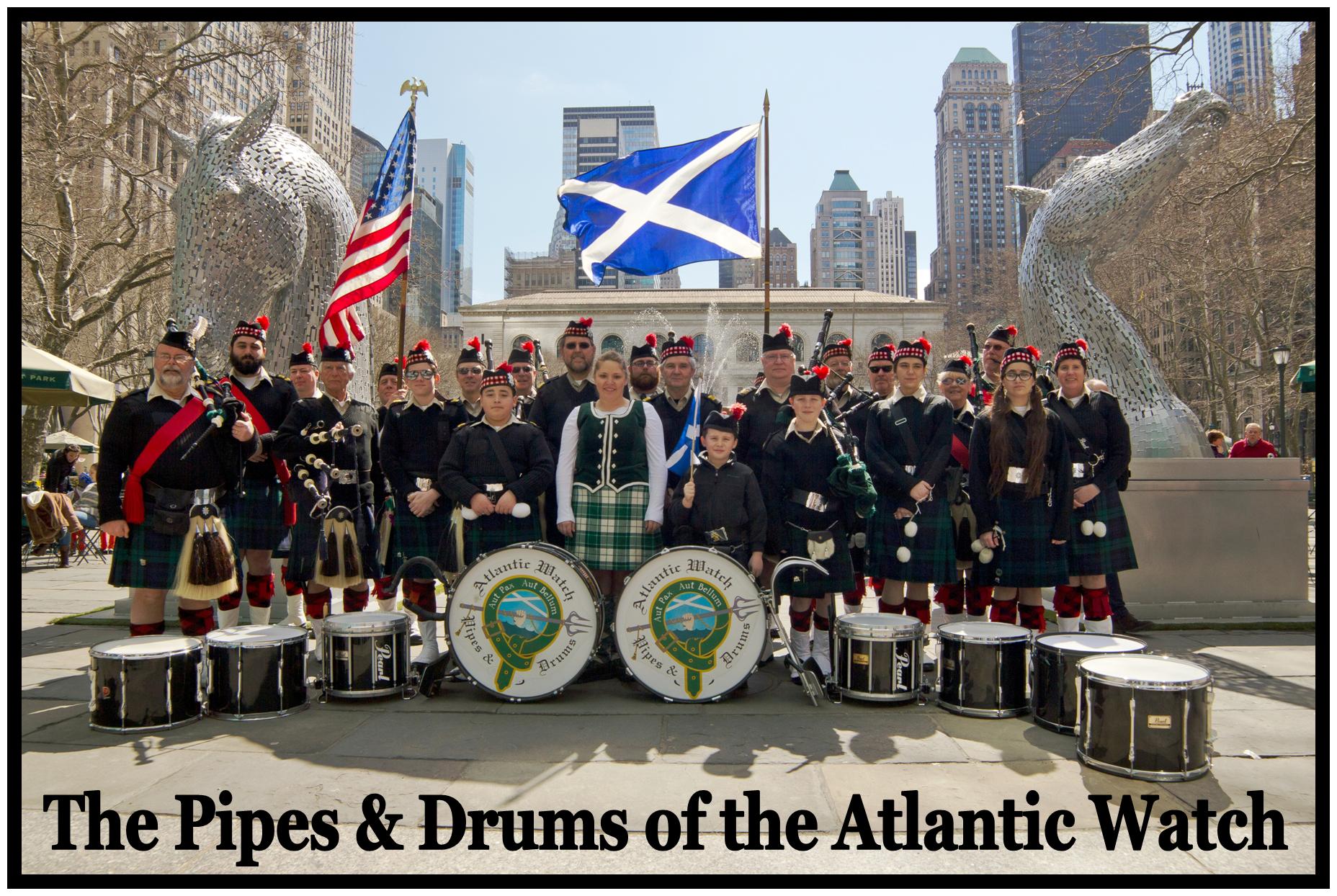 Are the pipes calling you? The Atlantic Watch was founded in 1993 as a Scottish-oriented group that emulates the 42nd Royal Highland Regiment, the legendary Black Watch of Scotland. From its outset, the band's purpose has been to perpetuate the rich musical heritage of the Celtic people through highland piping, drumming and dancing. In addition to a repertoire of traditional Scottish music, the band also regularly entertains with Irish, Welsh and American tunes. The Atlantic Watch is a teaching band which offers free instruction in the Great Highland Bagpipe, Snare Drum, Flourishing Tenor Drum, Bass Drum and Highland Dance. No musical or dance experience is required—simply the desire to learn. Our band embraces family values and our members are of all ages, both genders, and come from a wide variety of backgrounds. Membership in the Atlantic Watch is free and open to all. All that we ask of our members is that they participate in band events. Based in Red Bank, NJ, the Atlantic Watch plays regularly in and around central New Jersey as well as the mid-Atlantic region. In addition, the band has played with distinction in Hawaii, New Orleans, Scotland, Bermuda, and Nova Scotia. The Atlantic Watch always welcomes new members who are interested in piping, drumming, dancing, and participating in our Color Guard. ATLANTICWATCH.ORG OR (732) 788-8900 FOR MORE INFORMATION.
EMISH - TRADITIONAL IRISH AND ROCK
EAST STAGE 1 – 2:30PM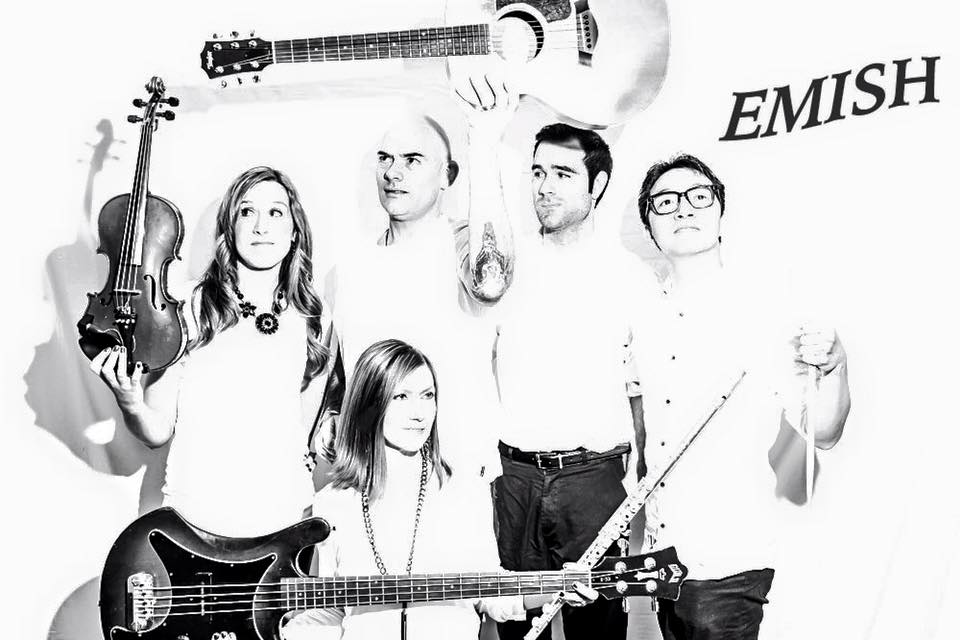 "High Powered Irish-Americana Folk Rock" Native to New York's Hudson Valley, Emish has thrived as a national band, bringing its brand of folk-inspired Celtic rock to major music festivals and concerts across the United States. With five albums to date, Emish has consistently earned accolades from the Celtic music community, including "Best Band of the Hudson Valley" from Hudson Valley Magazine, and the "Mighty Craic Award" from New-York based IPH radio station; front man Bobby Curreri has perennially received the "Best Singer/Songwriter" award from the Times Herald-Record, leading daily newspaper of the Hudson Valley and Catskills. A career highlight has been appearing at various national venues with Ireland's Dublin City Ramblers in "Hands Across the Pond" concert tours. Upon release of Emish's full-length studio album, "Sparkle" -- a milepost venture into Americana, showcasing the band's original songs -- the work was awarded "Number 1 Celtic Rock/Traditional Album of the Year" by Paddy Rock Podcast, the longest-running Celtic music podcast on the web. Founding members Christy Brown on fiddle and cello, Jen Curreri on flute, trumpet, whistles, and vocals, and Bobby Curreri, vocalist and guitarist, form the core of the group. Adam Conforti on drums and Mitch Sumner on bass round out the band. Together, they deliver the distinctive sound and kinetic performance that has made Emish one of the most sought-after Celtic rock bands in the country!
JOHN RYAN, MANAGER, 407 252 6403 OR [email protected]
ITALIAN STREET BAND – ITALIAN MINSTRELS
EAST STAGE 2:30 – 2:50PM & RANDOMLY ON THE MIDWAY TILL 530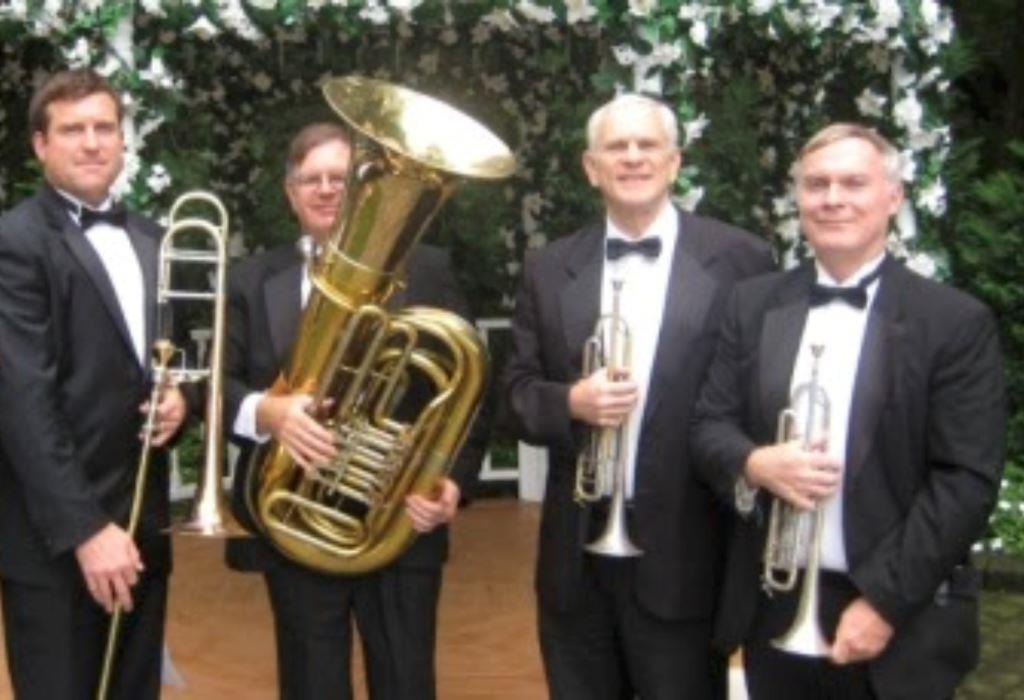 The Italian Street Band is made up of some of the top professional musicians at the Shore. They have appeared at the Columbus Day festival in Seaside Heights, in various parades in New Jersey such as the Columbus Day Parade in Long Branch and at the Central Jersey Italian American Association Celebration at Nicholas Music Center, Rutgers University. The group plays upbeat Italian favorites that have the ethnic flavor to get you into the Italian mood. The group is always available for festivals, events, and parades.It is led by local musician JOHN LUCKENBILL 732-530-7817 [email protected]
THE WEEKLINGS - BEATLES & ENGLISH CLASSICS
EAST STAGE 3 – 4:30PM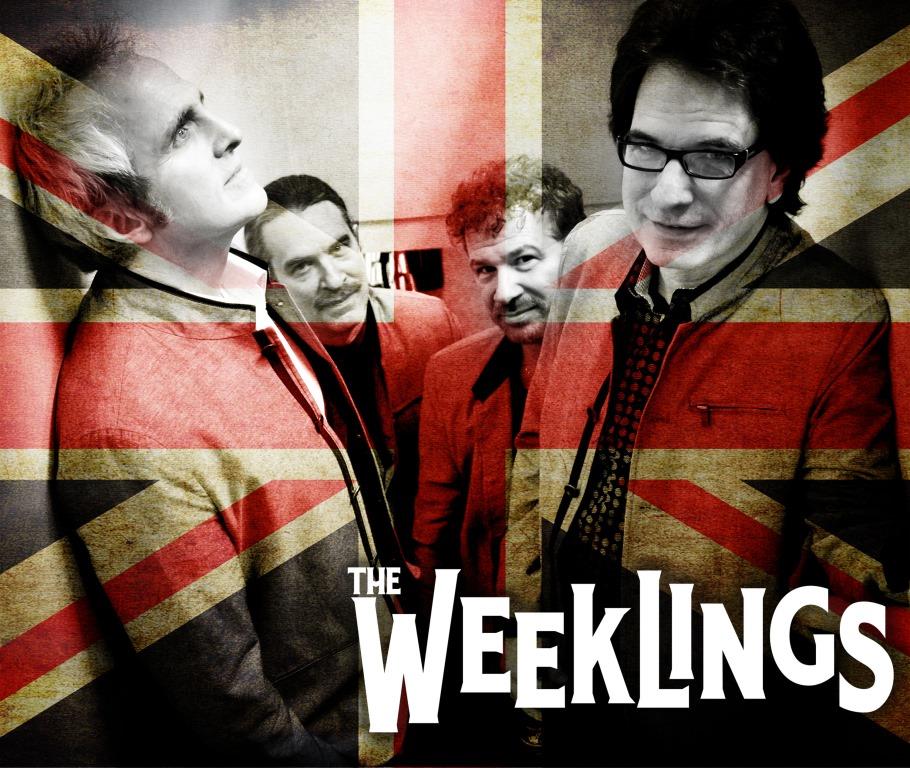 THE WEEKLINGS are America's most unique tribute to the music of THE BEATLES...and much more. You can hear The Weeklings on Sirius XM's The Beatles Channel, Little Steven's Underground Garage, where they have scored a number of "Coolest Song" designations, 90.5 The Night, WBJB-FM, 105.7 The Hawk as well as on terrestrial radio stations such as the nationally syndicated Joe Johnson's Beatles Brunch Club plus WMGK's Andre Garner (Philadelphia) and WXPN's Helen Leicht (Philadelphia) Breakfast with The Beatles shows and many other internet and terrestrial stations around the world. The Weeklings are annually featured at premier Beatles festival events like Abbey Road On The River and BeatleFest. Members of The Weeklings tour as the backup band for Springsteen drummer Max Weinberg's Jukebox project. The Weeklings like to say that they channel the music of The Beatles into explosive note-for-note renditions of Beatles classics, uniquely arranged Beatles nuggets such as "Paperback Writer" and "Baby You're A Rich Man" and brilliant Beatles-inspired original compositions on their three studio albums which include Studio 2, recorded at The Beatles famous Abbey Road Studios in London and like the new single "In The Moment". The Weeklings embody the spirit and bold creativity of the 1960s, bringing The Beatles to life, not through costumes and gimmicks, but through their own brilliant musicianship and charming stage presence. The Weeklings are comprised of Glen Burtnik aka "Lefty Weekling" (bass and vocals), Bob Burger aka "Zeek Weekling" (rhythm guitar and vocals), John Merjave aka "Rocky Weekling" (lead guitar and vocals) and Joe Bellia aka "Smokestack Weekling" (drums and vocals). Glen Burtnik is a singer, songwriter, entertainer and multi-instrumentalist, best known for his work with Styx and Electric Light Orchestra. Burtnik appeared in the Broadway production of Beatlemania as Paul McCartney, has composed songs for the likes of Don Henley and Patty Smyth, the Hot 100 #2 mega-hit "Sometimes Love Just Ain't Good Enough", John Waite, Randy Travis, the #2 Hot Country hit, "Spirit of a Boy, Wisdom of a Man", Styx including the bands last Top 40 hit "Love at First Sight" and their last Gold album Edge of The Century and many others. He continues his love of The Beatles playing with The Weeklings and Liverpool at national Beatle Festivals and touring nationally with Glen's Summer of Love Concert. Bob Burger is a singer, guitarist and gold record song writer whose credits include Styx, Donnie Iris, HBO pictures, Kasim Sulton and others who has long performed Beatle and other tribute shows with Glen Burtnik and Bobby Bandiera (Bon Jovi, Southside Johnny). Burger has performed with Paul McCartney, Bruce Springsteen, Jon Bon Jovi, Billy Joel, Southside Johnny and many others. John Merjave is a longstanding member of the "BeatleFest" house band and other national shows performing with Billy Preston, Donovan, Denny Laine and many others. Joe Bellia is a master of the "Ringo" drumming style and is a highly sought studio/live drummer having performed, recorded and toured with such greats as Southside Johnny & The Asbury Jukes, Bruce Springsteen, Jon Bon Jovi, Dave Mason and many more. THEWEEKLINGS.COM
THE NERDS - ALL AMERICAN ROCK & POP
EAST STAGE 5 – 6:30 PM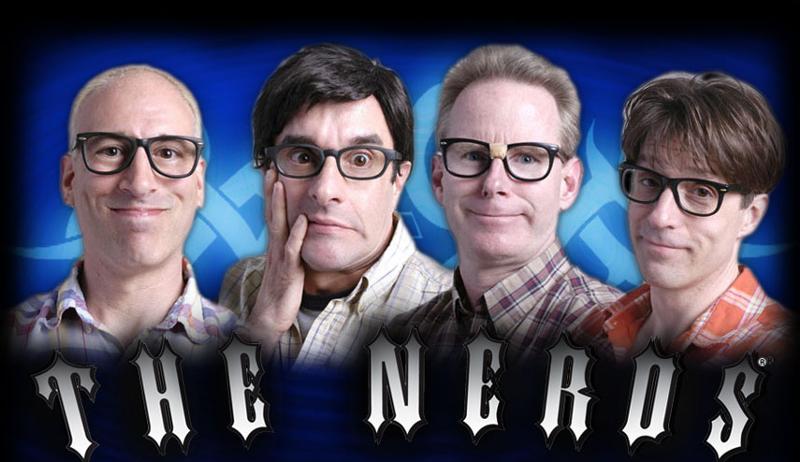 The Nerds (Spaz, Mongo, Biff and Stretch) are one of the Jersey Shores most loved bands! The band originated in 1985 and their stage show and banter was largely influenced by Monty Python and David Letterman's love of the absurd and Howard Stern's disregard for tact. The Nerds have performed on MTV, "The View", Carson Daly, and several other TV shows. Their posters have even been on several episodes of "Law and Order". They have played many celebrity hosted events for A&E, 'The Ed Show', even Uncle Floyd. They have performed for countless corporate clients including Microsoft, Google, Merrill Lynch and all of the Pharma companies that share the Princeton Corridor. They have shared a stage with Sheryl Crow, Hootie and the Blowfish, Earth Wind and Fire, Train, The Go-Gos, Maroon 5, Southside Johnny, and more. They have performed for countless political figures, have been joined onstage by numerous sports figures including members of the NY Giants, NY Yankees, NJ Nets, NASCAR champions, and yes even the occasional rock star like Jon Bonjovi, members of Twisted Sister, Dickie Betts of the Allman Brothers, Billy Joel's band and Letterman's Late Night band. Proud to have been one of the first musical acts to have a website on the internet, they continue to keep their fans informed on Facebook, Twitter and at THE-NERDS.COM
WE HOPE YOU ENJOY