Folk Legend "Melanie" first attracted national attention when she stepped onto the stage at Woodstock, the summer of '69. As dawn broke, and rain began to fall, she performed on a stage that transformed a generation and changed music forever. Her single "Brand New Key," (the Roller Skate Song) an infectious romp about freedom and roller skates, topped the charts in 1971. And so her story began…other popular songs include What Have They Done to My Song Ma, Ruby Tuesday and Candles in the Rain (Lay Down, Lay Down). With guitar in hand and a talent that combined amazing vocal equipment, disarming humor, and a vibrant engagement with life, she was booked as the first solo pop/rock artist ever to appear from the Royal Albert Hall to Carnegie Hall, the Metropolitan Opera House, and later opened the New Metropolitan Opera House in New York, the Sydney Opera House, and in the General Assembly of the United Nations, where she was invited to perform on many occasions as delegates greeted her performances with standing ovations. She's had her songs covered by singers as diverse as Cher, Dolly Parton, and Macy Gray.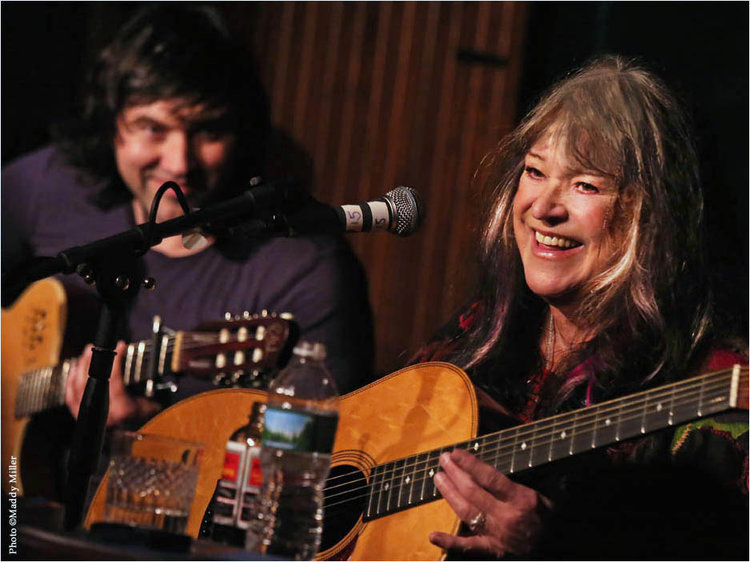 Melanie is accompanied by Beau Jarred, a self-taught classical/flamenco concert guitarist and currently residing in Scottsdale, Arizona. He is the youngest child of Melanie Safka-Schekeryk. Beau Jarred frequently performs alongside his mother whenever she performs all over the world. Beau Jarred has logged numerous solo records and he frequently performs alone, often as an opening act at Melanie's shows.
Let's give this Jersey Girl a great big welcome as she returns to her roots! Melanie lived in Long Branch, NJ and graduated from Red Bank High School.